The Evergreen State College is an interdisciplinary liberal arts college located in Olympia, Washington. Historically, the college relied only on in-person recruitment tactics to inform prospective students about its unique collaborative learning model and diverse course offerings. However, with so many new students looking to digital channels to start the conversation, Evergreen wanted to level up their email communication. But how to start?
Research & Discovery
To guide our thinking and possible solutions, our content strategist, marketing automation strategist, and designers conducted video interviews with faculty, students, staff, and alumni to better understand the unique experience The Evergreen State College has to offer.
What we learned:
Evergreen recently purchased HubSpot, but they needed help to implement it.
Career-minded prospects were confused by Evergreen's interdisciplinary academic model, but when provided with relatable outcome stories, they understood the benefits of a more flexible academic model.
Evergreen's geoduck mascot perfectly encapsulates their quirky campus culture.
The college's unspoiled natural setting in the Pacific Northwest was highly attractive to prospective students.
Evergreen's commitment to diversity and inclusion was another major factor that influenced future Greeners' decision to attend.
The current website wasn't easy to navigate and made it difficult for students and families to gather information.
There wasn't a unified messaging platform to clearly introduce the college's key offerings.
Ideation & Execution
In order to successfully launch a thoughtful, personalized email communication plan for Evergreen, two major challenges needed to be addressed:
The communication challenge of clearly conveying the value of Evergreen's unconventional academic model and campus culture.
The technical challenge of establishing a new marketing automation platform and mapping out the appropriate flow.
An enrollment campaign to introduce Evergreen
Based on the insights gathered during Research & Discovery, we worked with Evergreen's internal enrollment team to establish key messaging pillars that would resonate with prospective students. From there, we created a memorable visual treatment designed to evoke an authentic sense of place and crafted a unifying tagline to help introduce the core idea of the college's interdisciplinary learning model: Ever-curious. Ever-evolving. Evergreen.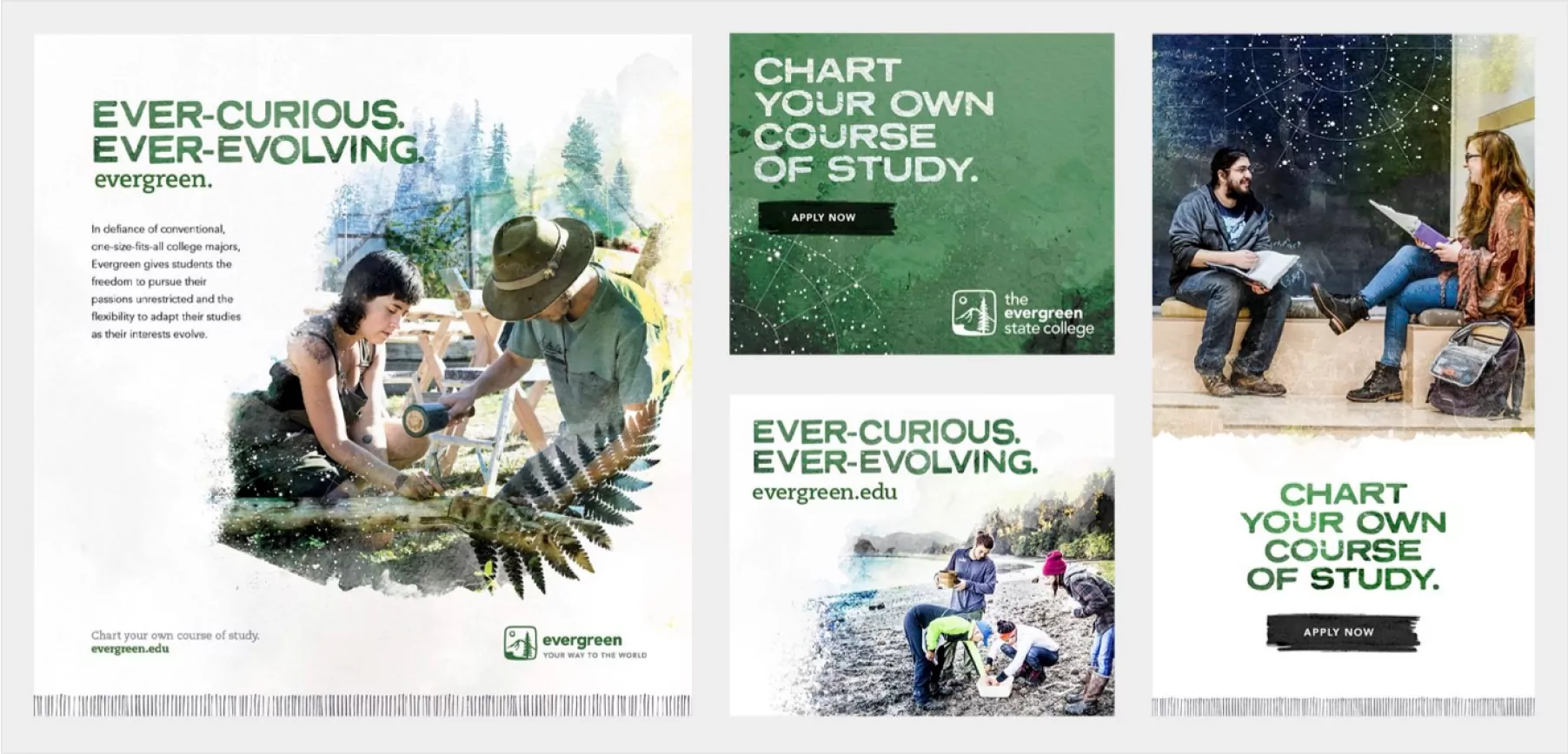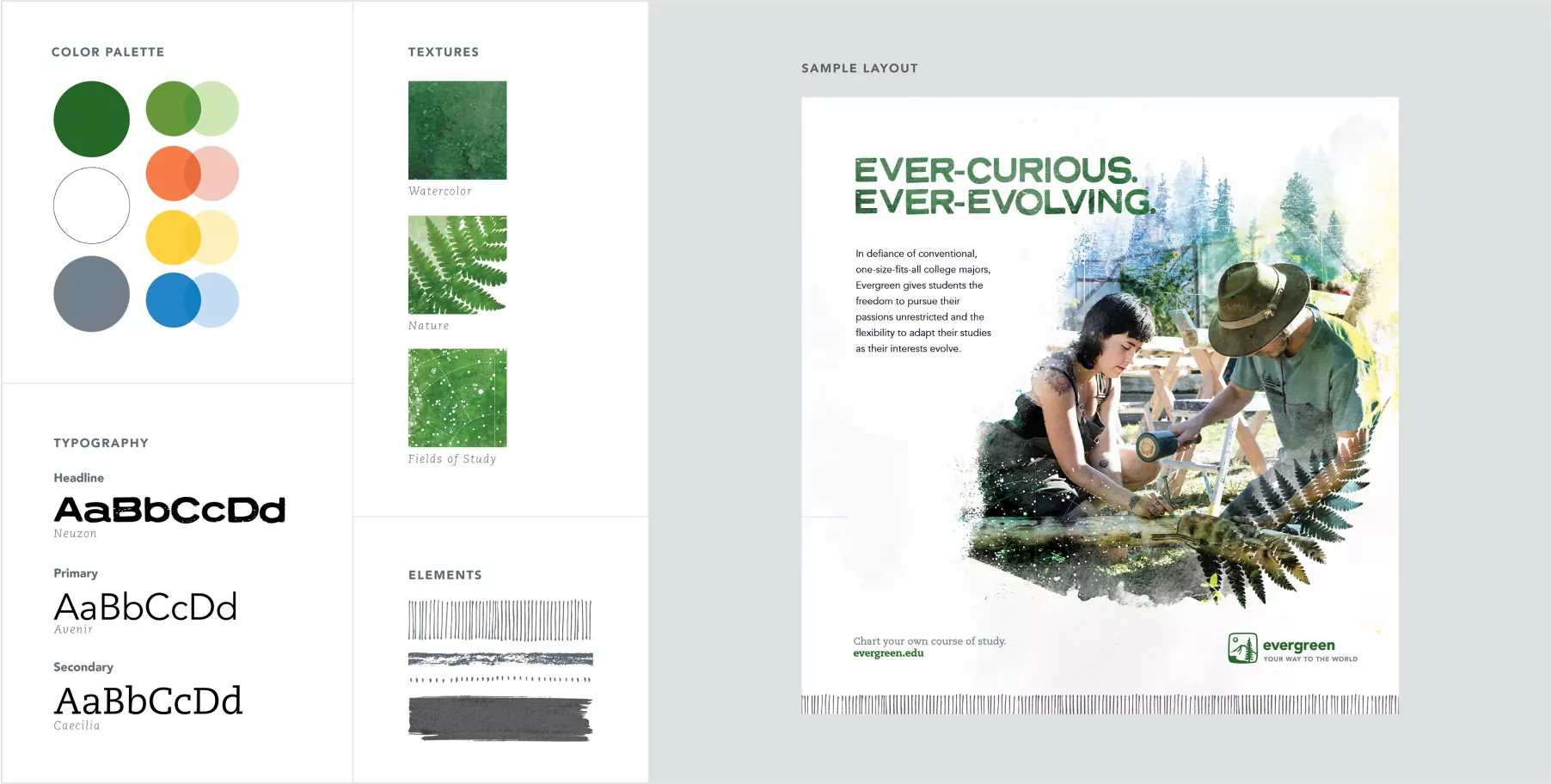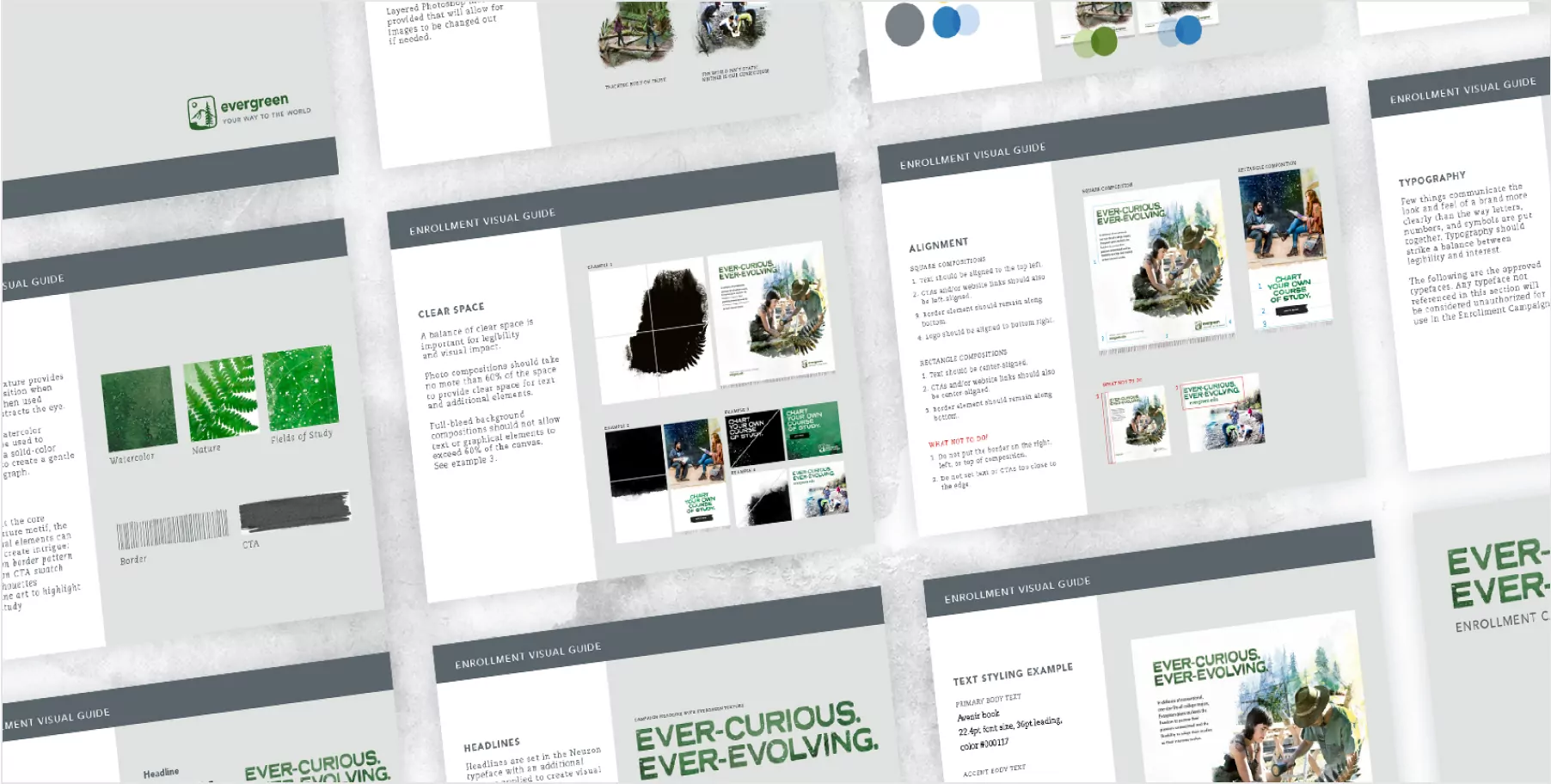 Mapping out the marketing automation plan
Once we finalized the Enrollment Campaign, we were ready to create the email communication flow strategy. Our marketing automation strategists mapped out the entire student journey and determined how data should flow between Evergreen's existing Radius CRM and their newly purchased HubSpot marketing automation platform.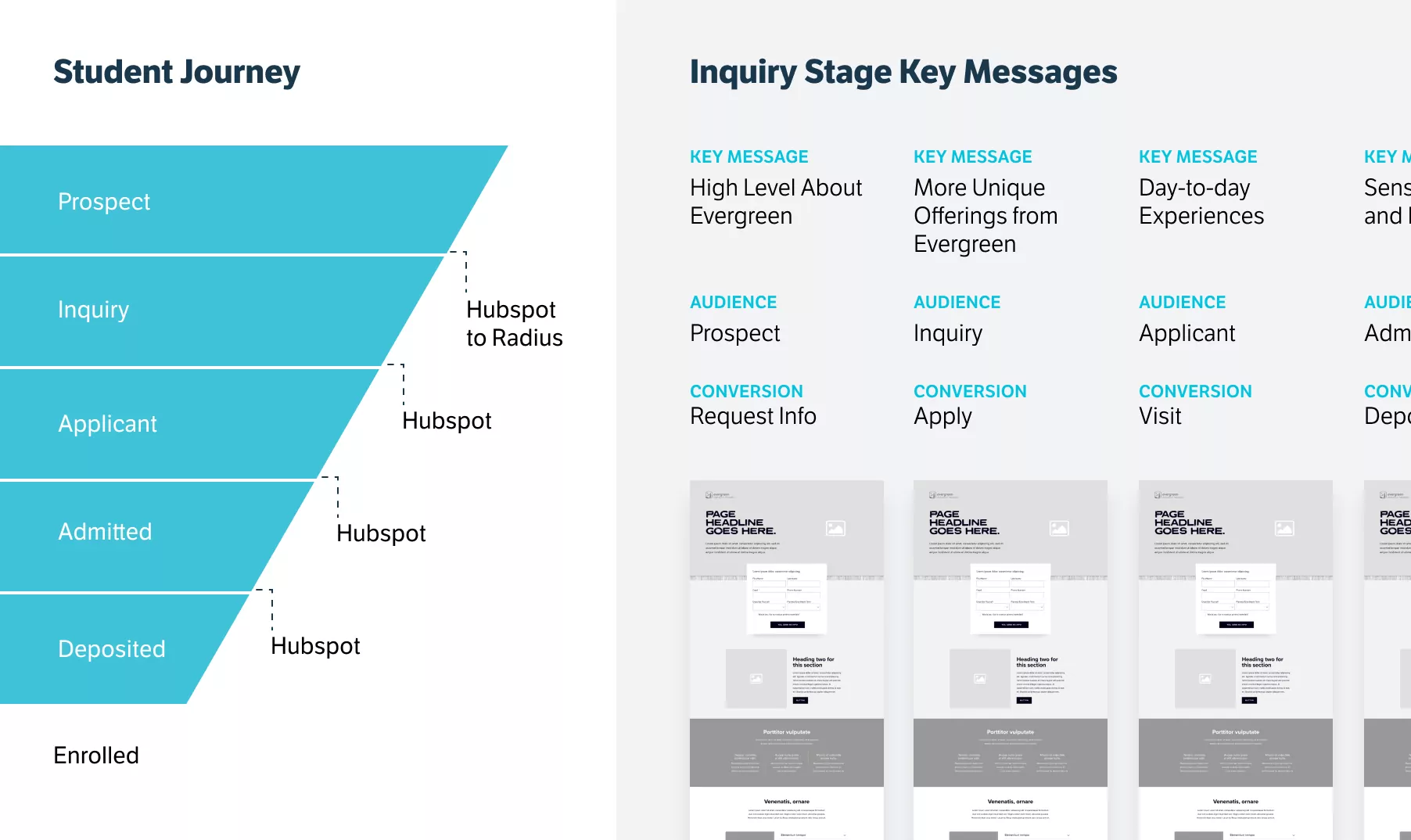 To help solve the issue of the current website not being a focused resource to gather information, we developed HubSpot Landing Pages with Request for Information (RFI) forms that integrated with the Radius CRM.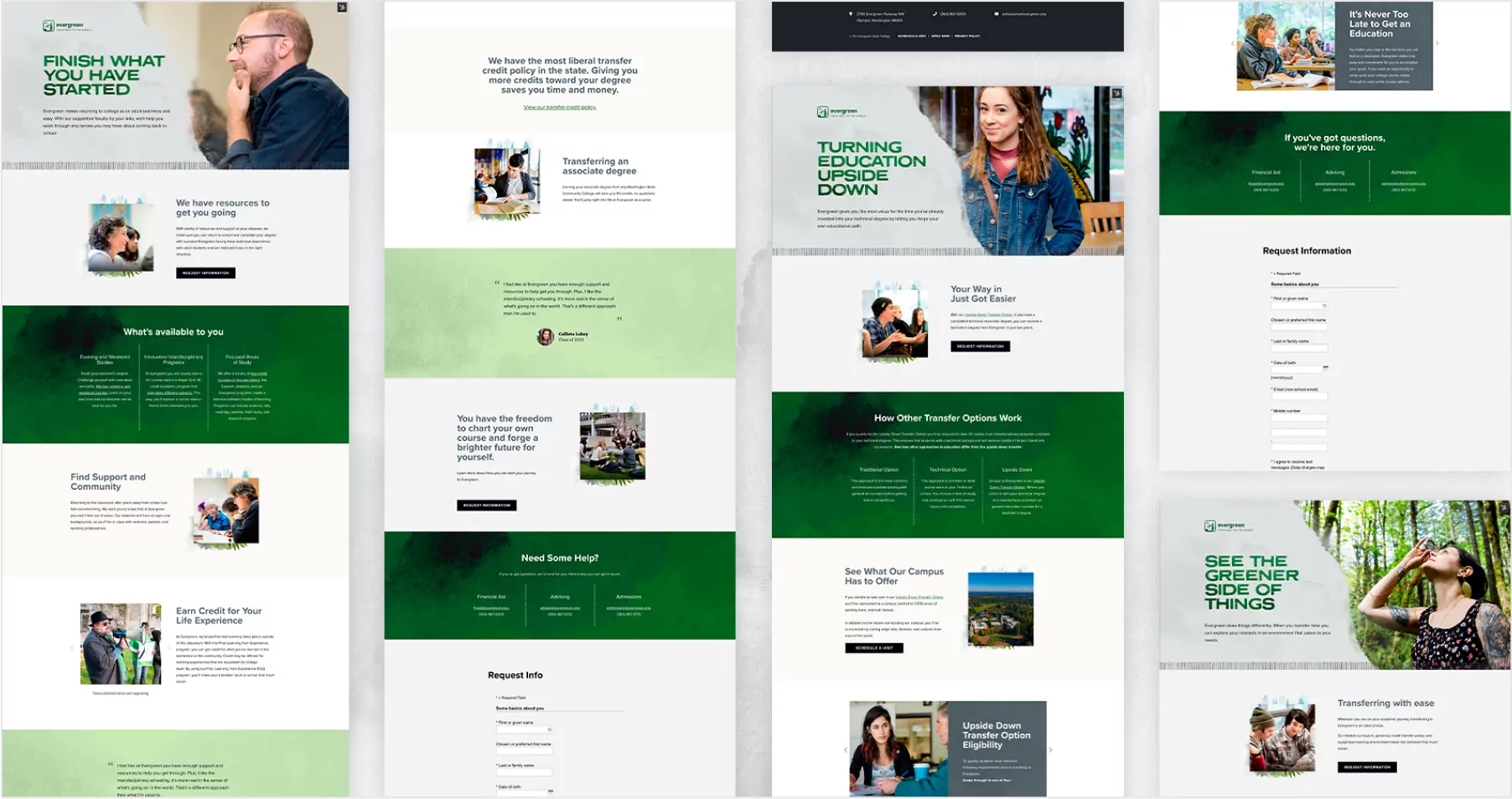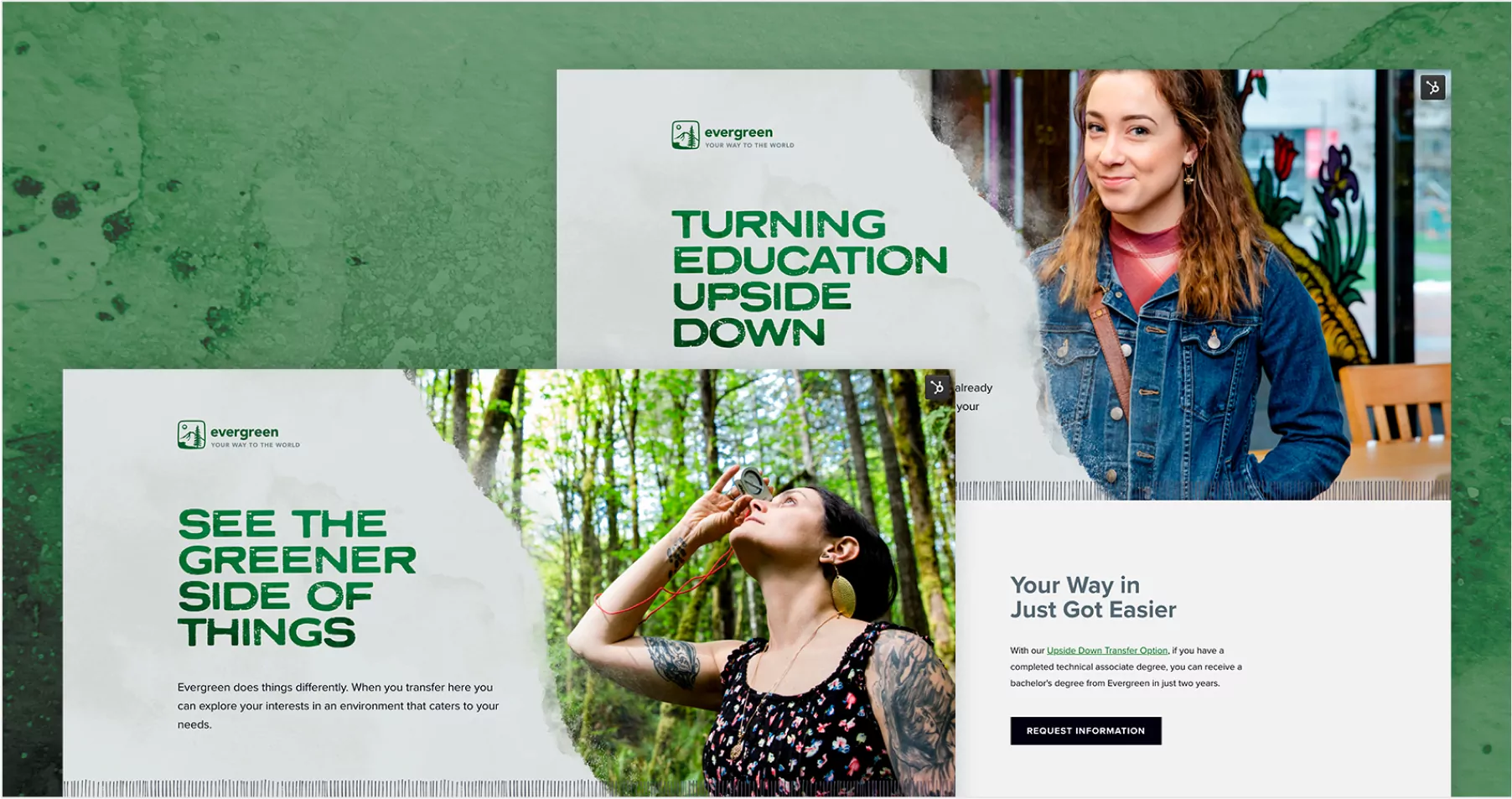 The email communication flow featured a conversational tone that put Evergreen's quirkiness front and center, while providing comprehensive information thoughtfully tailored to each stage of the enrollment funnel.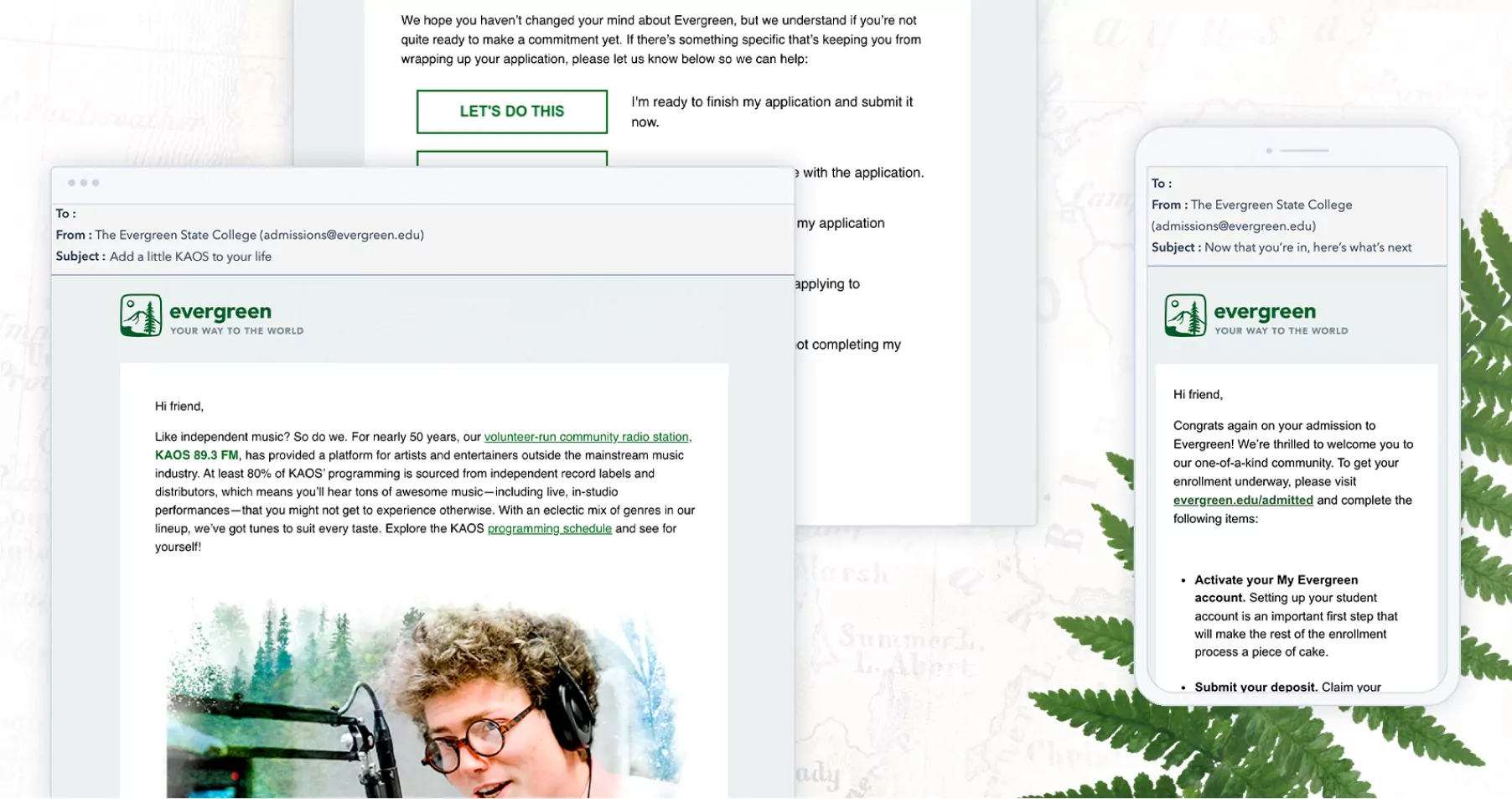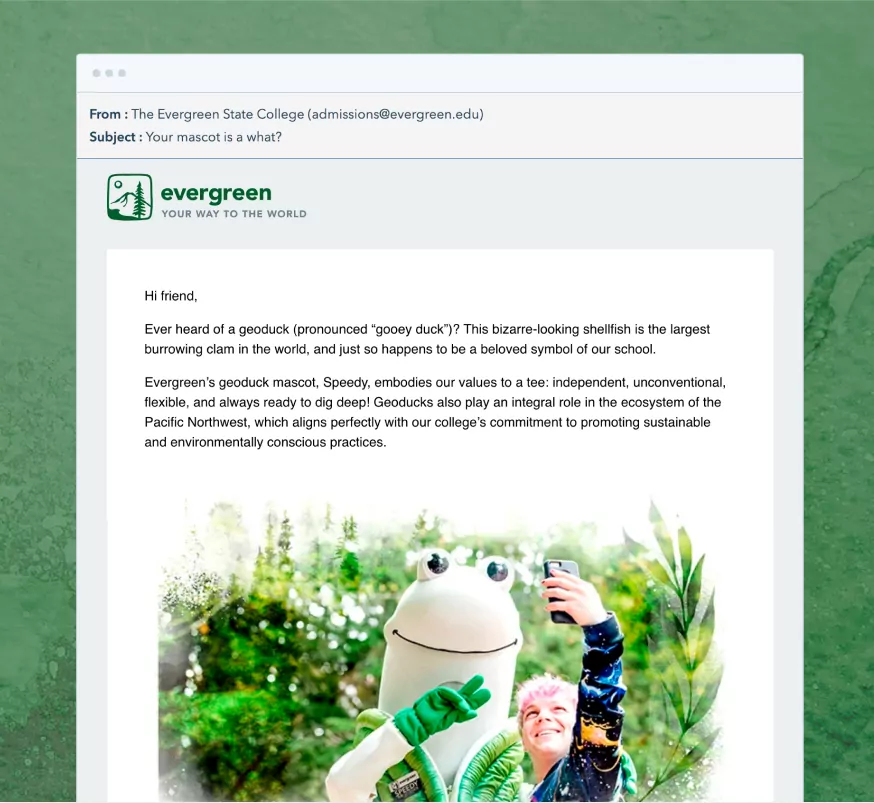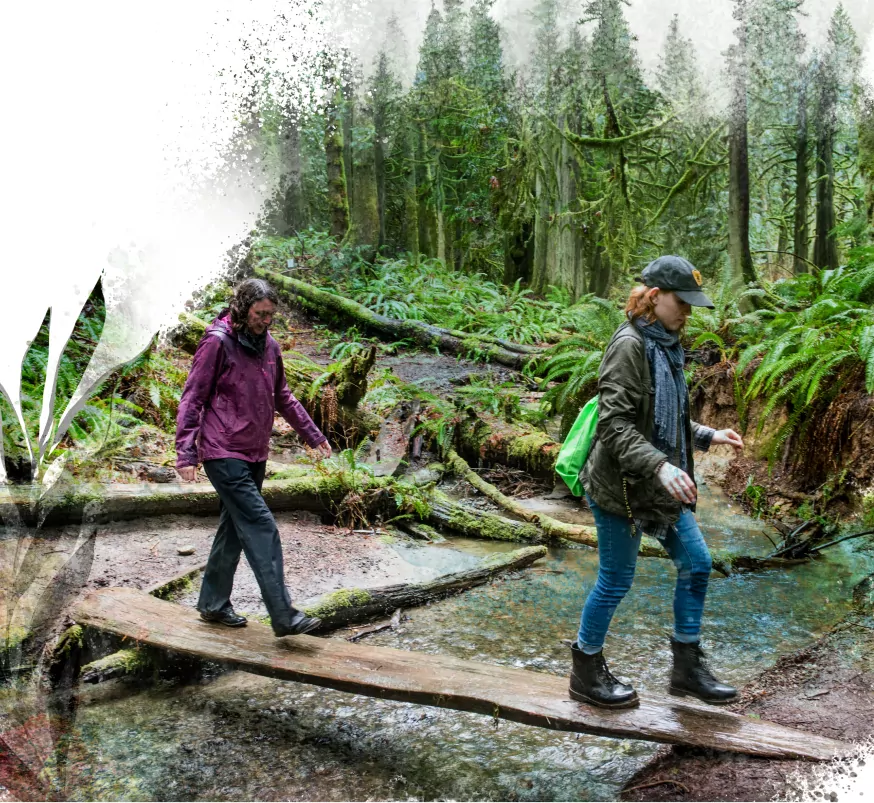 The Results
The rollout of the marketing automation platform and custom content surpassed industry benchmarks. It also vastly outperformed previous emails the college had developed and sent on its own behalf prior to engaging with Echo Delta.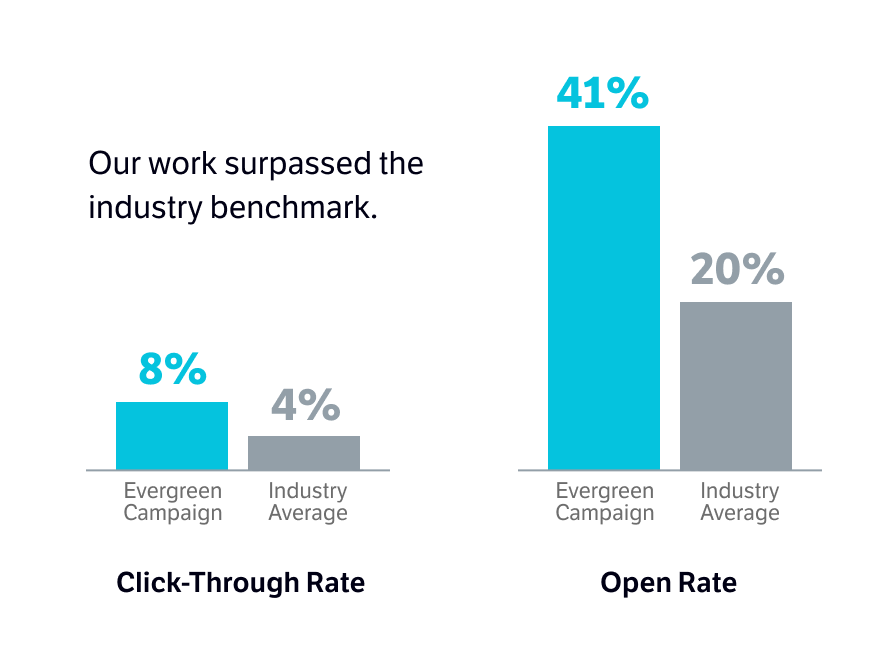 Now, The Evergreen State College has unified marketing assets and a clear communication flow that will inspire future students to become Geoducks!