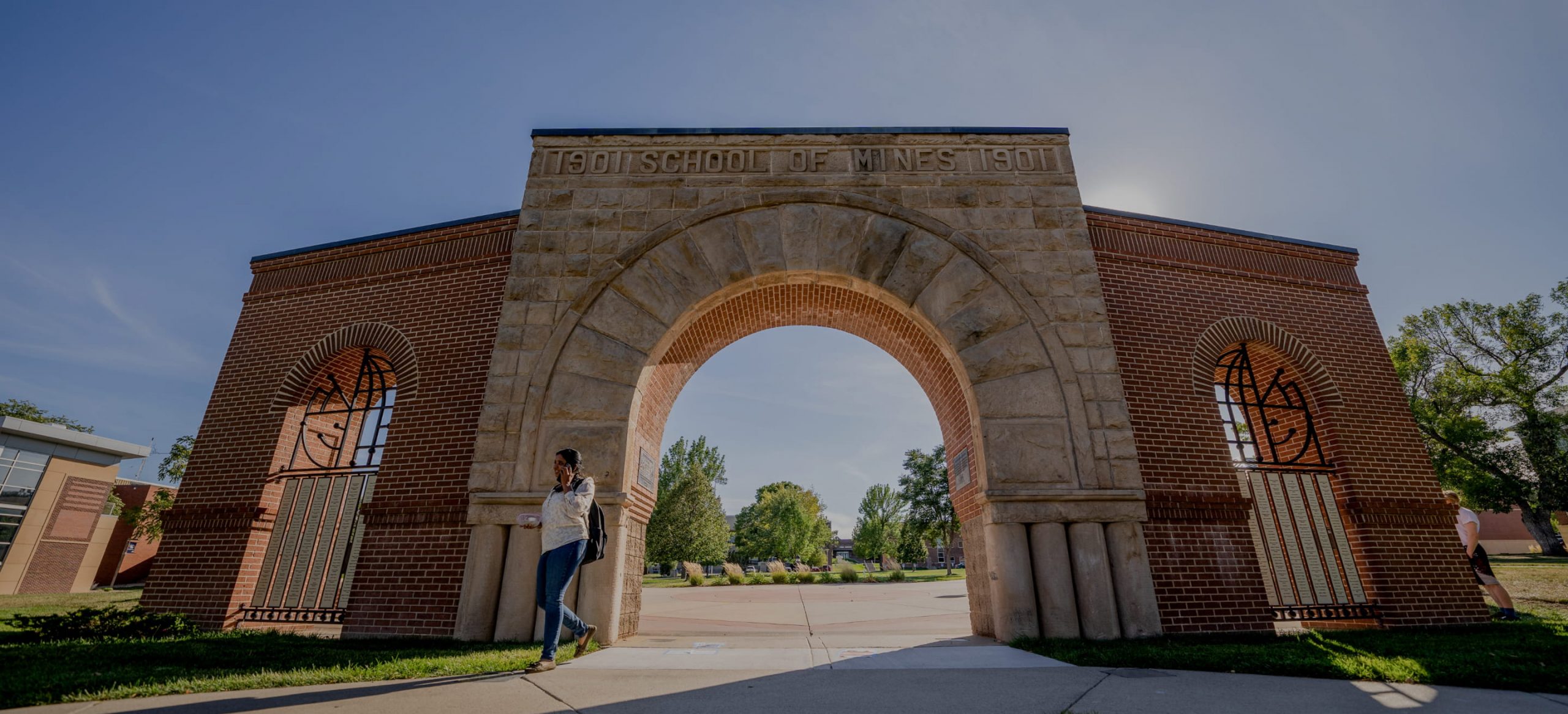 South Dakota Mines
A brand evolution that honors the past while looking towards the future
Since its founding in 1885, the South Dakota School of Mines and Technology has evolved from a 19th-century mining school to one of the leading engineering, science and technology universities in the nation. In spite of the exciting breakthroughs being made on campus, the university still struggled to tell its story and establish a reputation for itself as an innovative, research-oriented institution. They enlisted Echo Delta to refresh their verbal and visual brand, and propose a shorter, more marketable name for the university.
The Challenge
Build consistency:
Different stakeholder groups, including student-led organizations, the alumni association and the athletics department, were all using their own version of the university's visual brand, which created confusion. Additionally, the school's lengthy name, "The South Dakota School of Mines and Technology," led to the adoption of a number of different abbreviations over time, hindering brand recognition outside the local area.
Build consensus:
Getting buy-in from the school's many different stakeholder groups—especially alumni—would be crucial to the success of the new brand rollout.
Position the school for future success:
To recruit a new generation of students and faculty, it would be imperative to share the university's story in a way that would garner respect for the school's history—and get people excited about its future.
The Research
Echo Delta partnered with the university's marketing team to conduct online surveys and stakeholder focus groups that provided insight into how the school was being perceived. We also toured the campus and interviewed faculty, students, staff and alumni.


What we learned:
"School of Mines" was the name most commonly used to refer to the school
The existing logomark was frequently confused with the logo of another university; for this reason, many respondents indicated that they would prefer not to wear university-branded merchandise
The new brand would need to position the school locally and nationally
A focus on STEM would need to be clearly conveyed
Academics at the school are challenging, but their campus culture fosters a strong sense of camaraderie
There was an existing sentiment that the school was "a hidden gem;" many respondents were enthusiastic about helping the institution become more well-known.
The Strategy
Establish a single name to support the university's brand awareness initiatives
Make it clear where the school is physically located and what kind of education they offer
Introduce a new logo that is distinctive to the school, diffusing any confusion about who they are
Preserve and honor the institution's history while emphasizing its modern STEM focus
The Tactics
Brand refresh and development
Armed with the information we had gained during discovery, our team set out to identify a new name for the institution, finally arriving at a winner: South Dakota Mines. The simplified name solved several of the issues we had been tasked with solving, but didn't adequately communicate the institution's STEM focus. To address this, we developed a full logo lock-up to provide context by adding "An engineering, science and technology university".


Additionally, we worked with South Dakota Mines to distill our discovery findings into a single tagline that could be used as a rallying cry for the entire institution: "Advancing the Frontier of Innovation." This tagline served as the foundation for a broader verbal framework that contained voice and tone guidelines for multiple audiences, including prospective undergraduates, current students and alumni.


Visual Exploration
Our design team developed three distinctly different possibilities for bringing the South Dakota Mines visual brand to life. While these explorations showcased styles ranging from traditional to experimental, all options were created with our discovery learnings in mind.
This direction explored a traditional, collegiate style that was anchored in the founding history.
This direction explored the duality that is at the core of the university's culture: grounded, yet forward-thinking.
This direction explores a modern, whimsical curiosity that is needed to be an innovation leader.
Shareable Online Brand Guidelines
Now that South Dakota Mines had a new verbal and visual brand, they needed help enforcing it. Previous attempts at documenting the institution's brand guidelines weren't user-friendly and didn't meet the needs of everyone in the university community. To solve this issue, our team created a clear, concise digital hub that made it easy for all stakeholders to understand and implement the new brand in an appropriate manner.
Applying the New Brand Identity
We were tasked with applying the new brand to one of the university's most important pieces of collateral: a college viewbook. Our creative team put their heads together to create a showstopper print piece that would give prospective students an at-a-glance look at everything South Dakota Mines has to offer and, even more importantly, provide a convenient foundation for future marketing pieces to be created by the university's in-house marketing team.


The Result
Echo Delta was a great team to work with. They were available, responsive, and collaborative. It truly was a partnership. Their discovery process was very thorough, and we appreciated the time they took to really listen and ask questions. Our stakeholders felt they were heard, and that Echo Delta accurately captured the essence of who we are.