Since its founding in 1885, the South Dakota School of Mines and Technology has evolved from a 19th-century mining school to one of the leading engineering, science, and technology universities in the nation. In spite of the exciting breakthroughs made on campus, the university struggled to establish an outside reputation as an innovative research institution.
Research & Discovery
We partnered with the university's marketing team to conduct online surveys and stakeholder focus groups that provided insight into how the university was being perceived. We also toured the campus and interviewed faculty, students, staff, and alumni.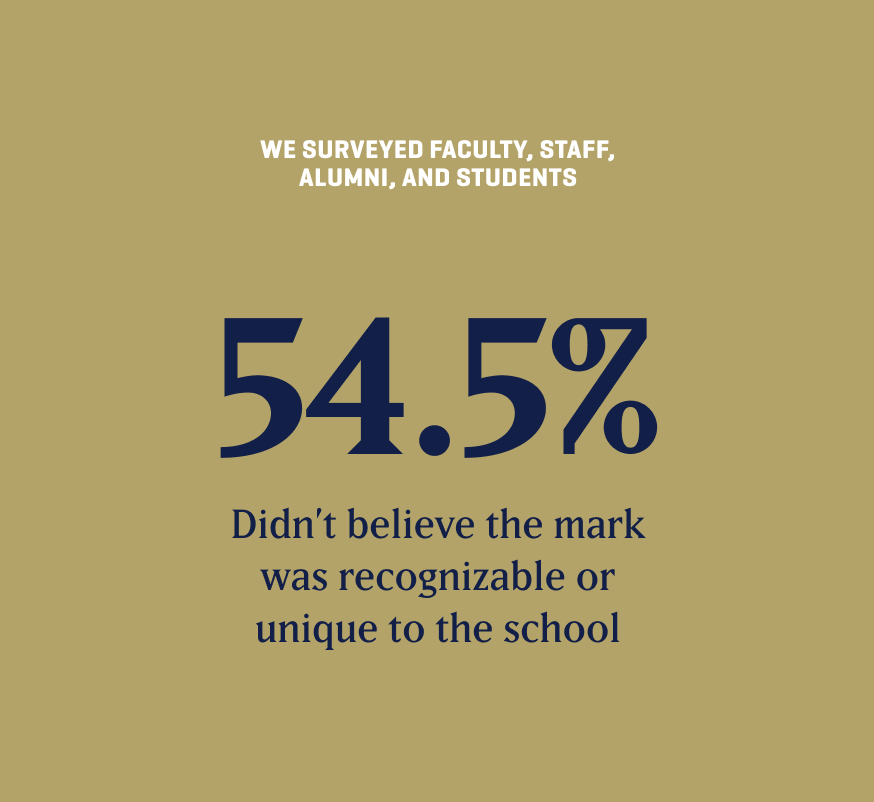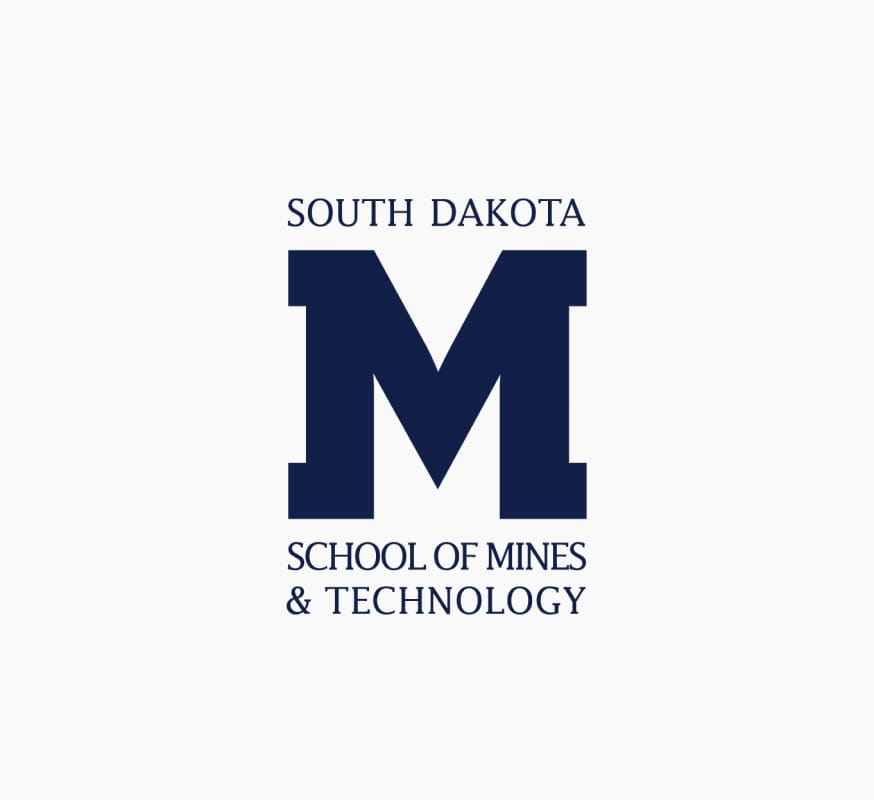 What we learned:
The school's lengthy name, "The South Dakota School of Mines and Technology," led to the adoption of a number of different abbreviations and nicknames over time, hindering brand recognition outside the local area.
"School of Mines" was the most commonly used nickname.
The existing logomark was frequently confused with other universities, which deterred many respondents from wearing university-branded merchandise.
There is a strong sense of pride in the history of the institution, as well as a drive to be seen as a future-centric, innovative institution.
The curriculum is challenging, but their campus culture fosters a feeling of camaraderie.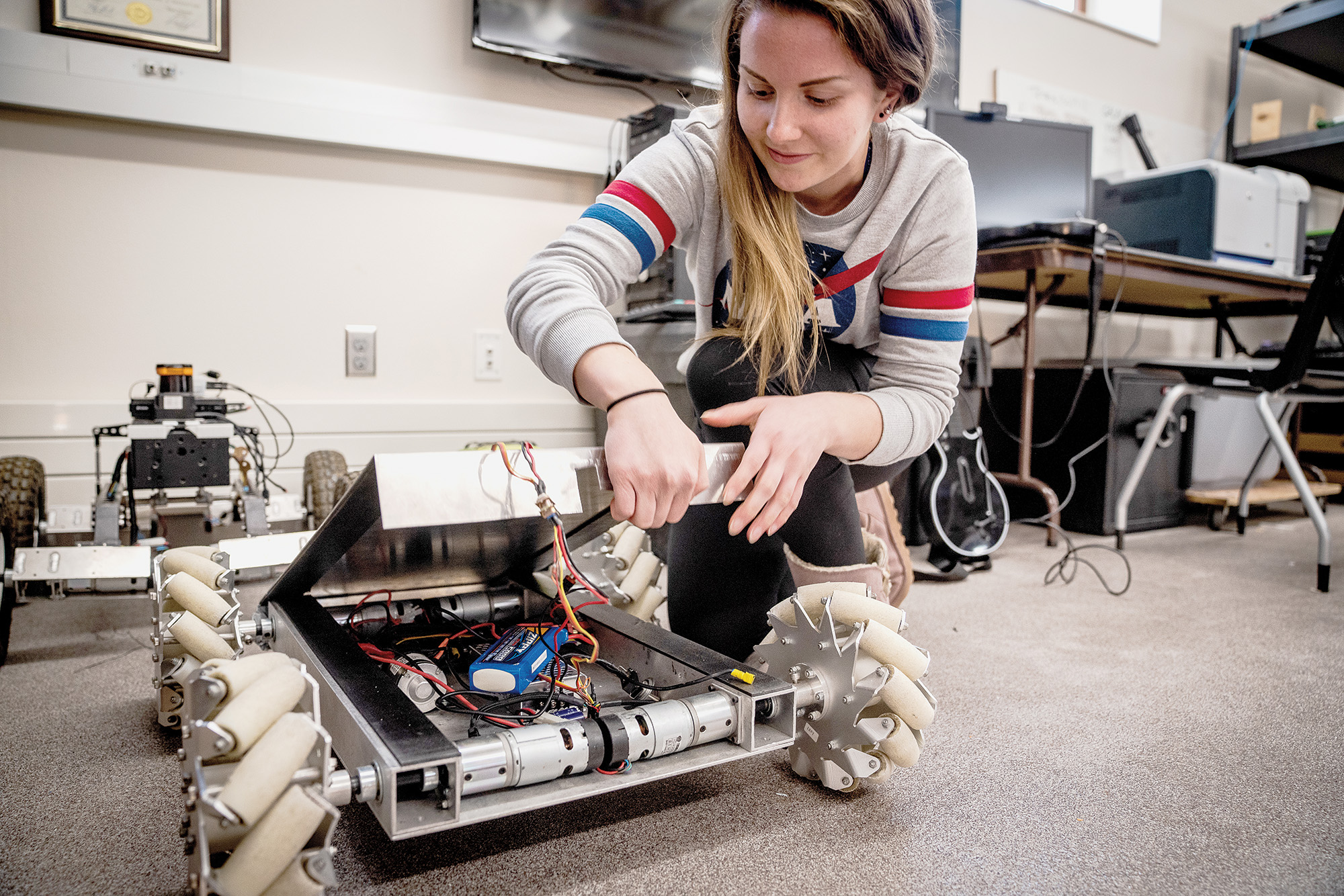 Ideation & Execution
For this brand development project, two major goals emerged:
Develop a visual and verbal brand system that would dispel any confusion about the university's location and STEM offerings.
Create brand guidelines to empower the university's in-house team to create on-brand materials.
Evolving the brand
Armed with the information gained during Research & Discovery, our team set out to identify a clear name and logo mark. After many explorations, the selected direction leveraged the nickname of "Mines," distinguishing campus features, and a STEM-focused supporting statement.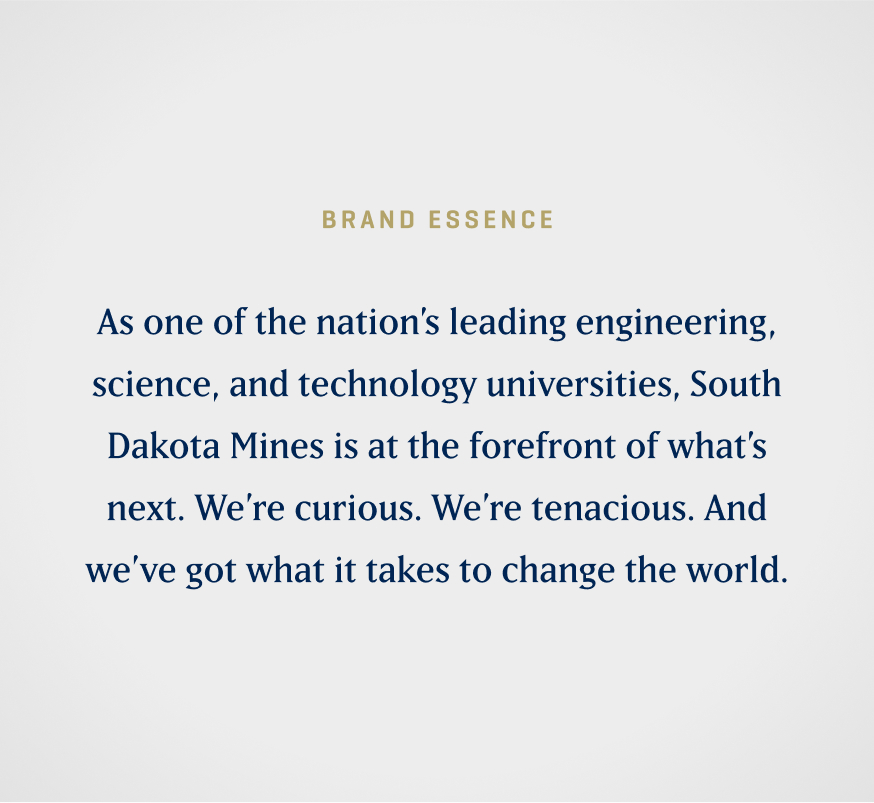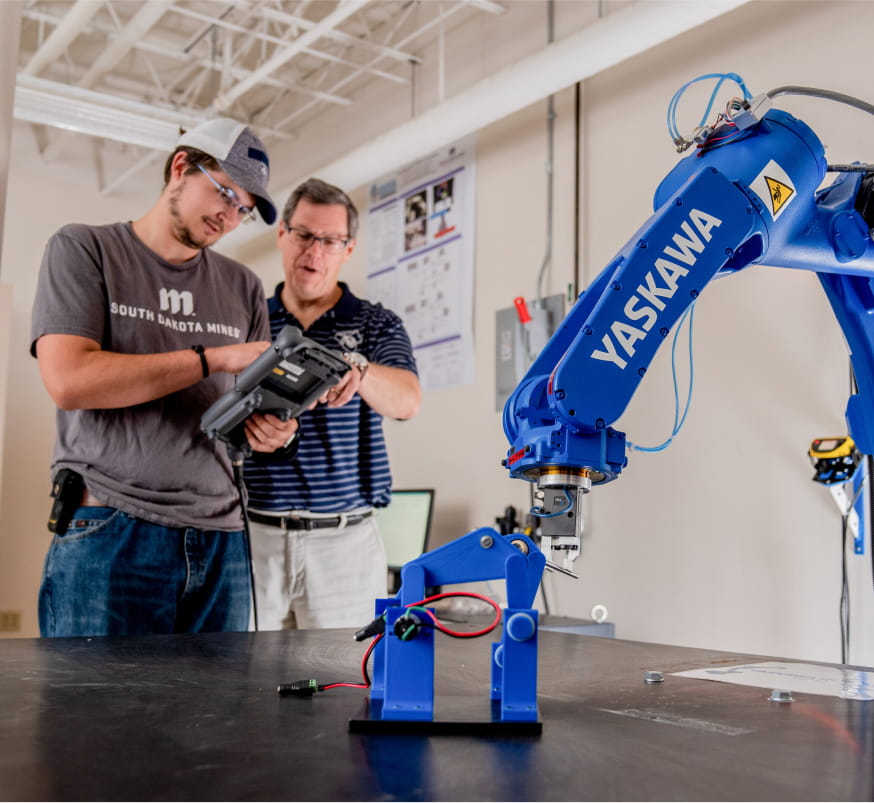 Additionally, we worked with South Dakota Mines to distill our discovery findings into a single tagline that could be used as a rallying cry for the entire institution: "Advancing the Frontier of Innovation." Crafted to honor the institution's history while emphasizing its modern STEM focus, this tagline served as the cornerstone for the new brand's messaging pillars.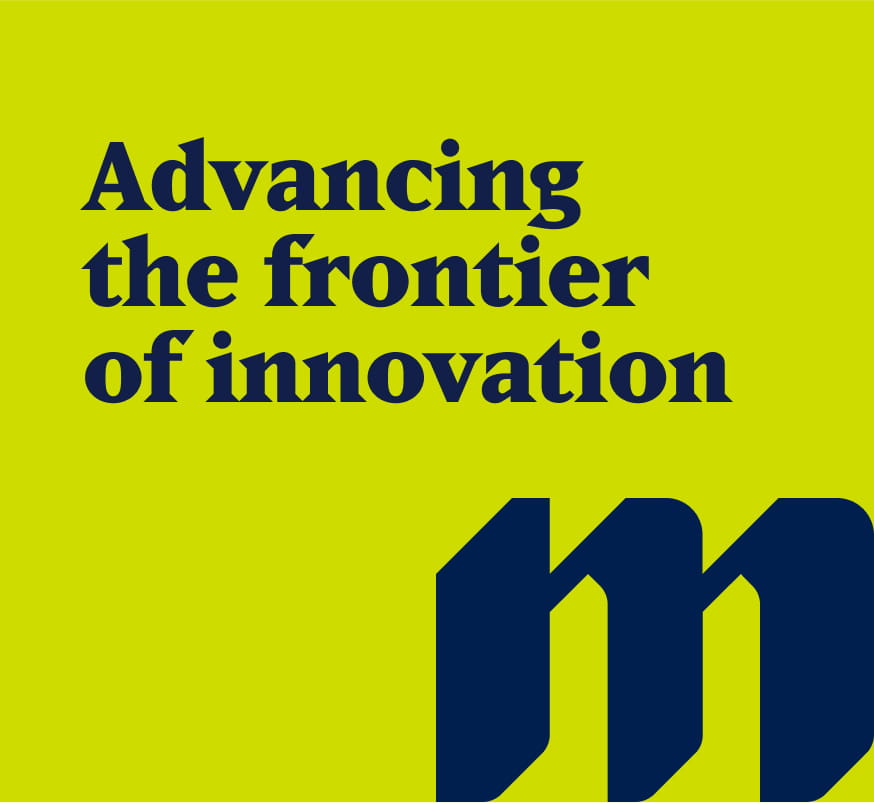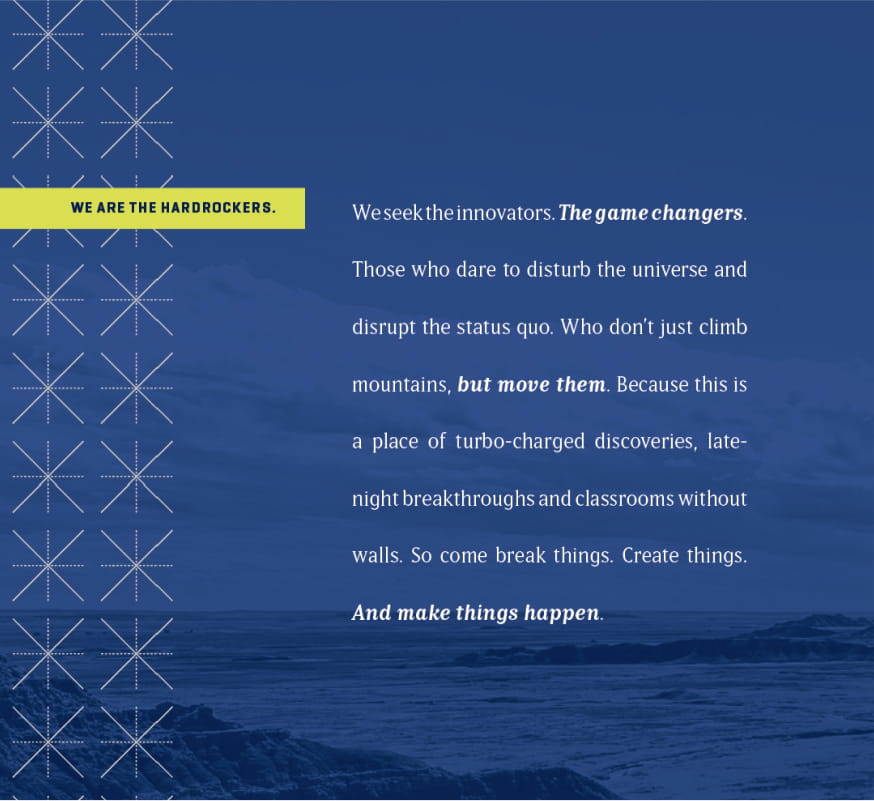 Applying the new brand identity
We were tasked with applying the new brand to one of the university's most important pieces of collateral, the viewbook. Our creative team put their heads together to create a showstopper print piece that would give prospective students an at-a-glance look at everything South Dakota Mines has to offer and, even more importantly, provide a convenient foundation for future marketing pieces to be created by the university's in-house marketing team.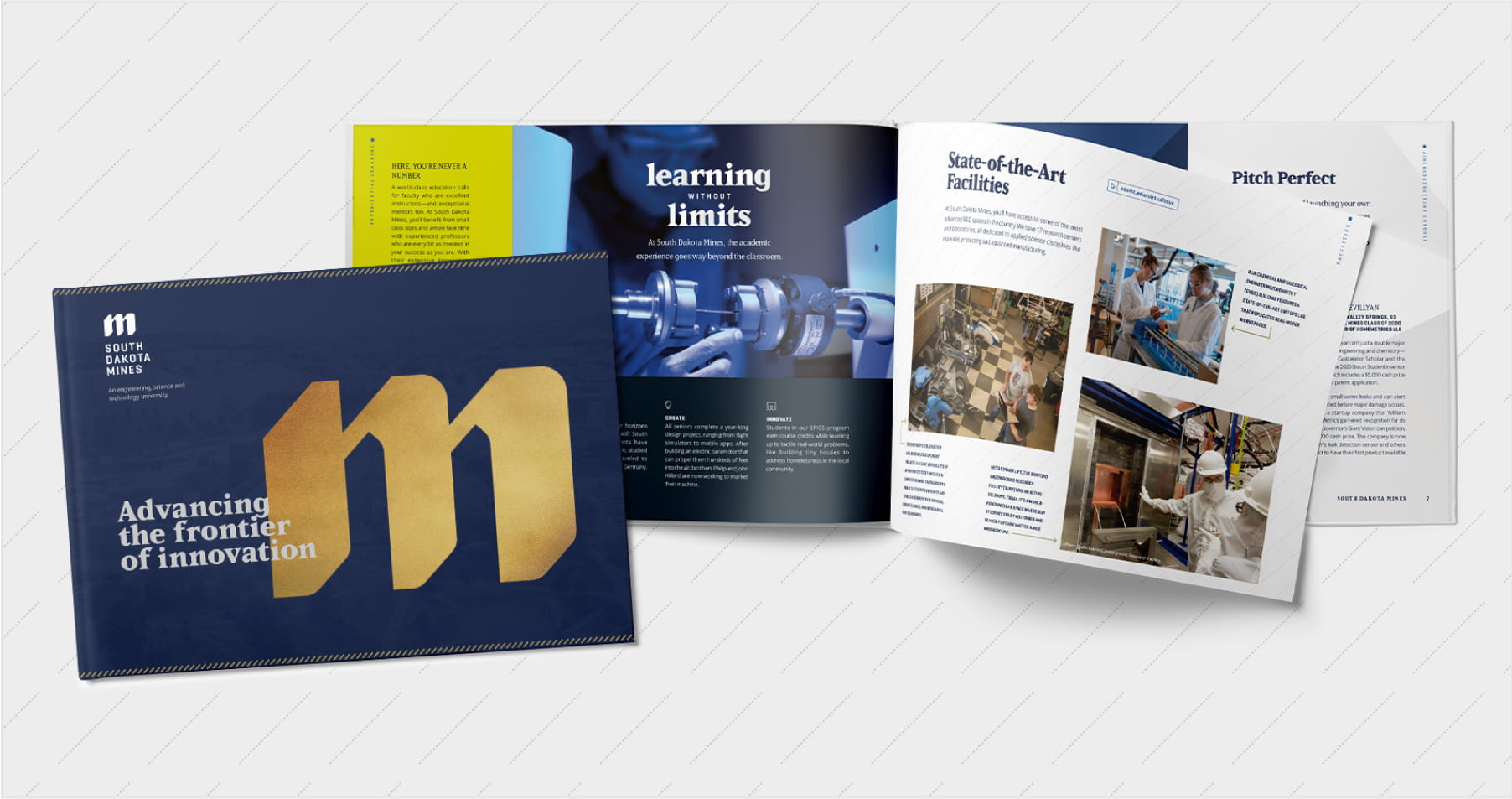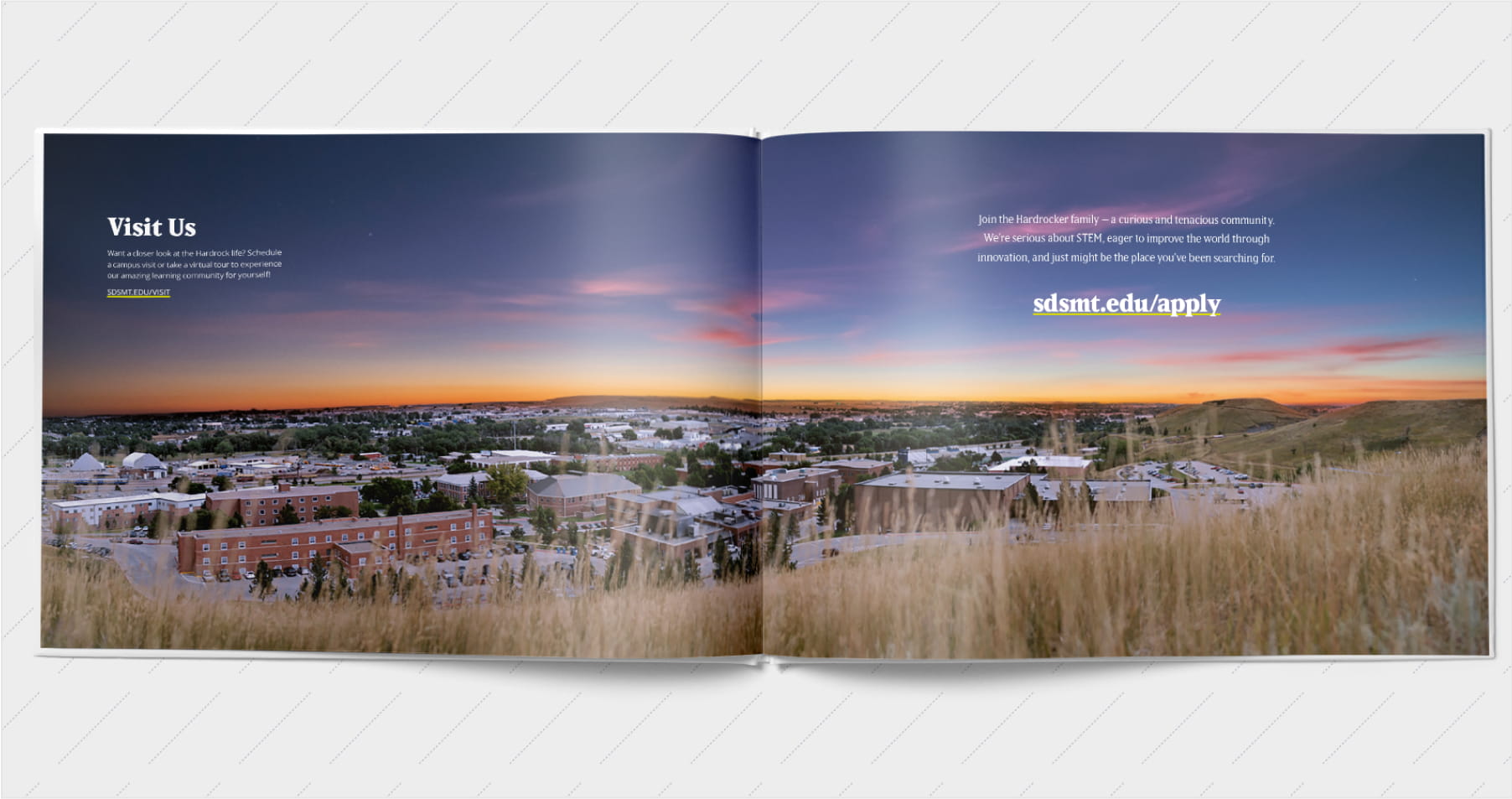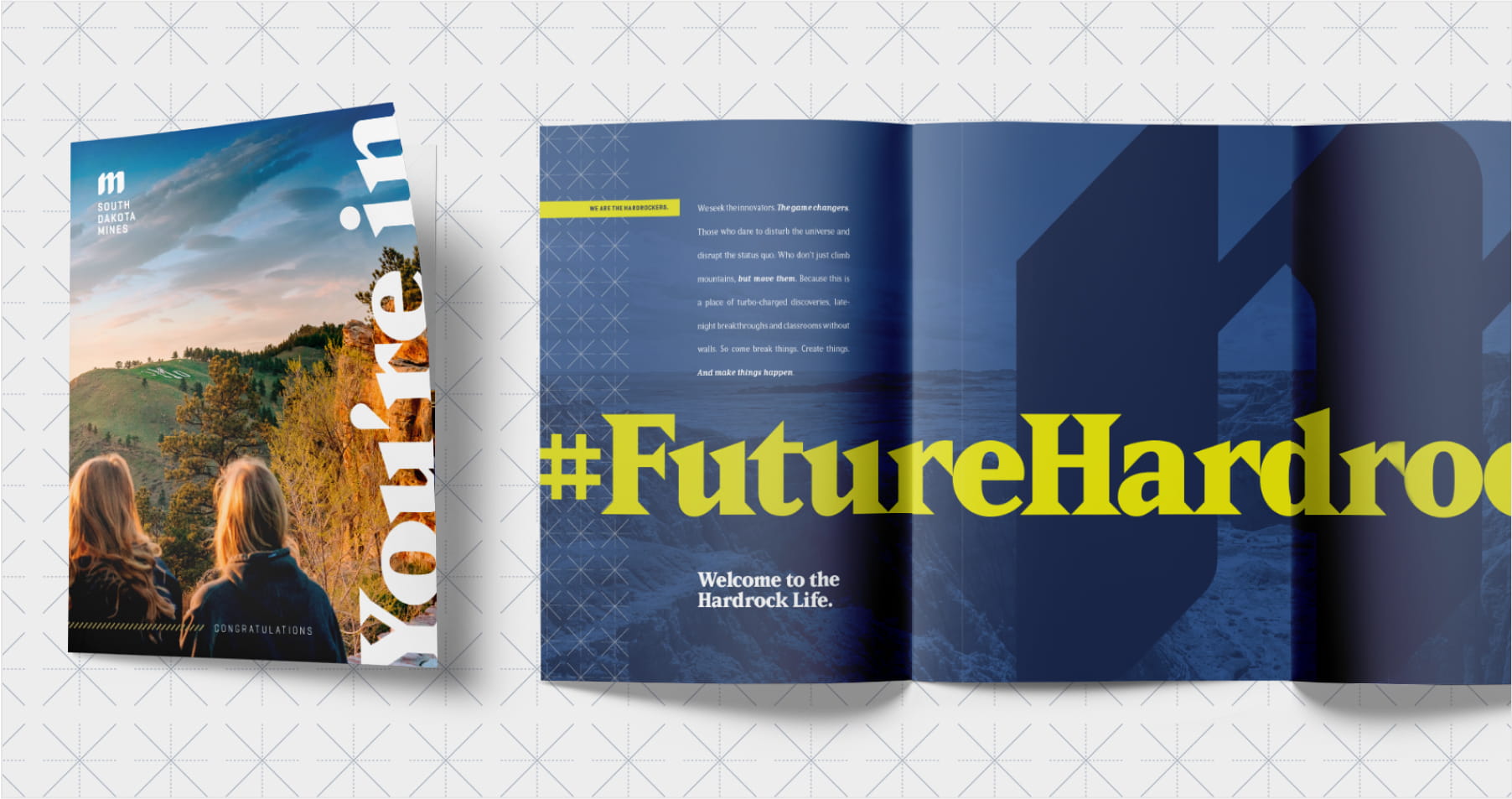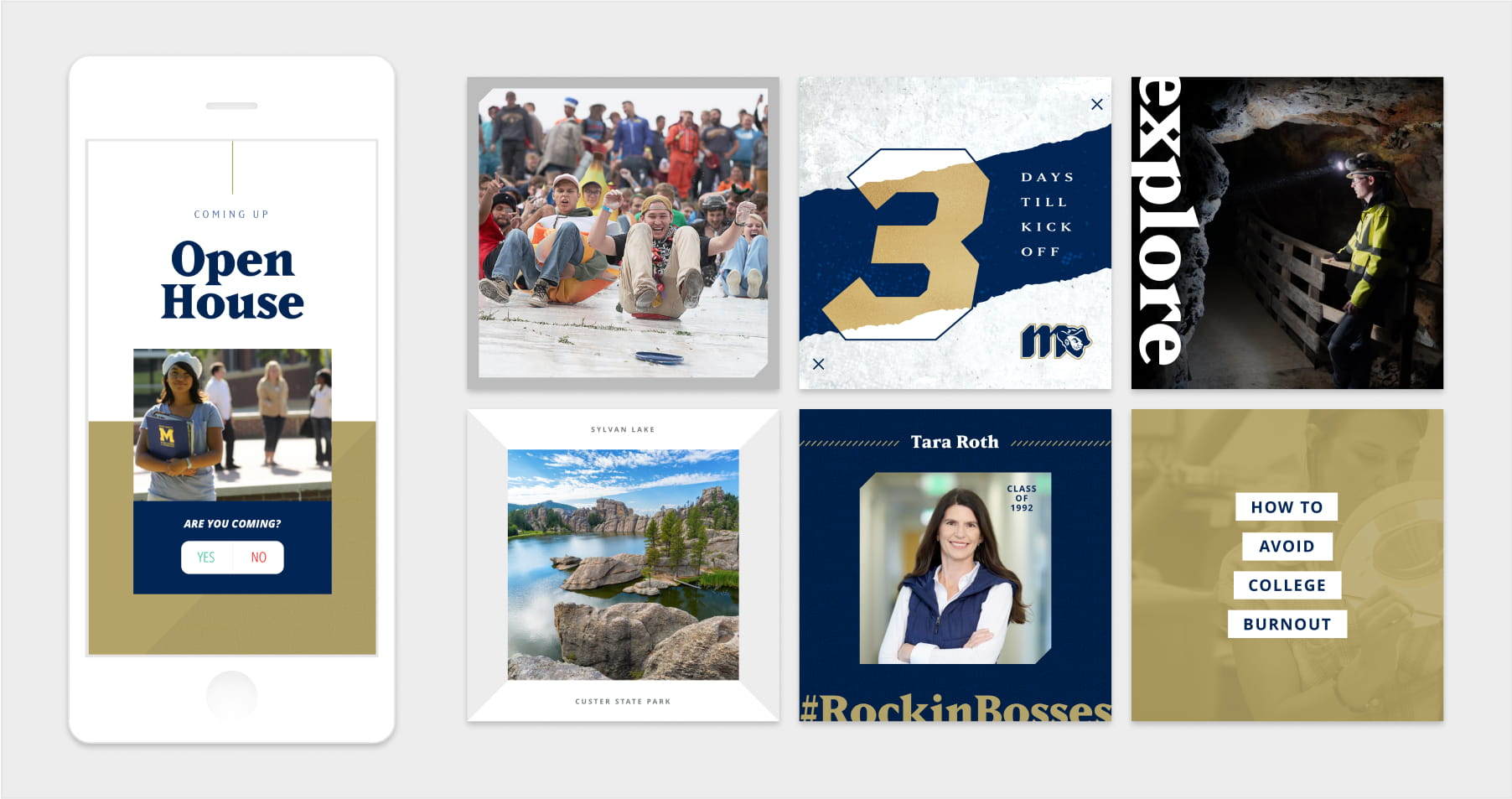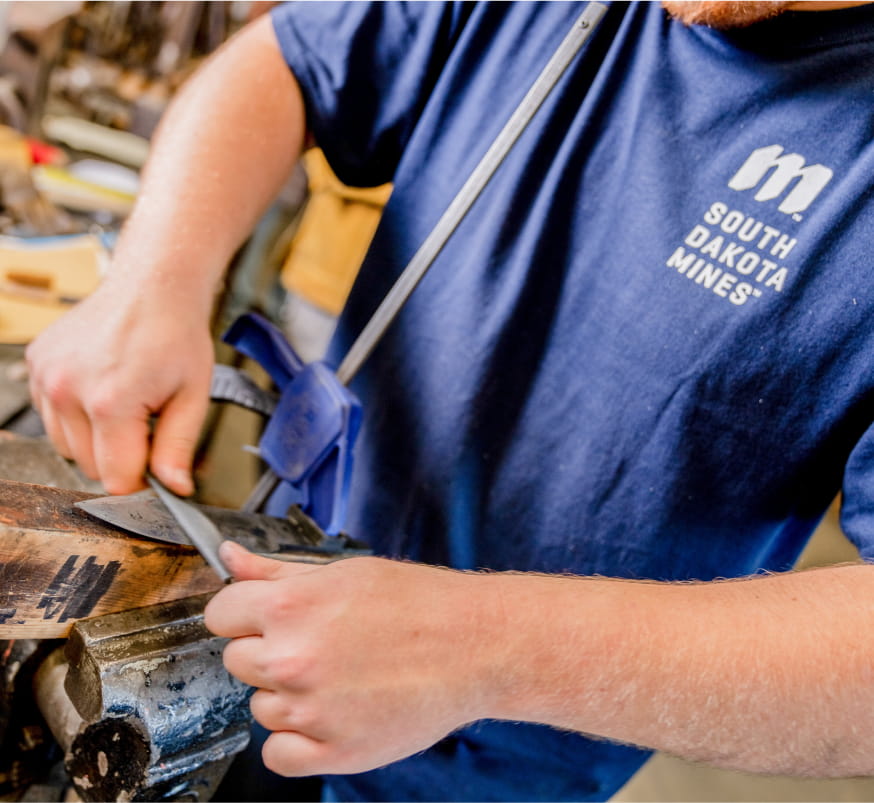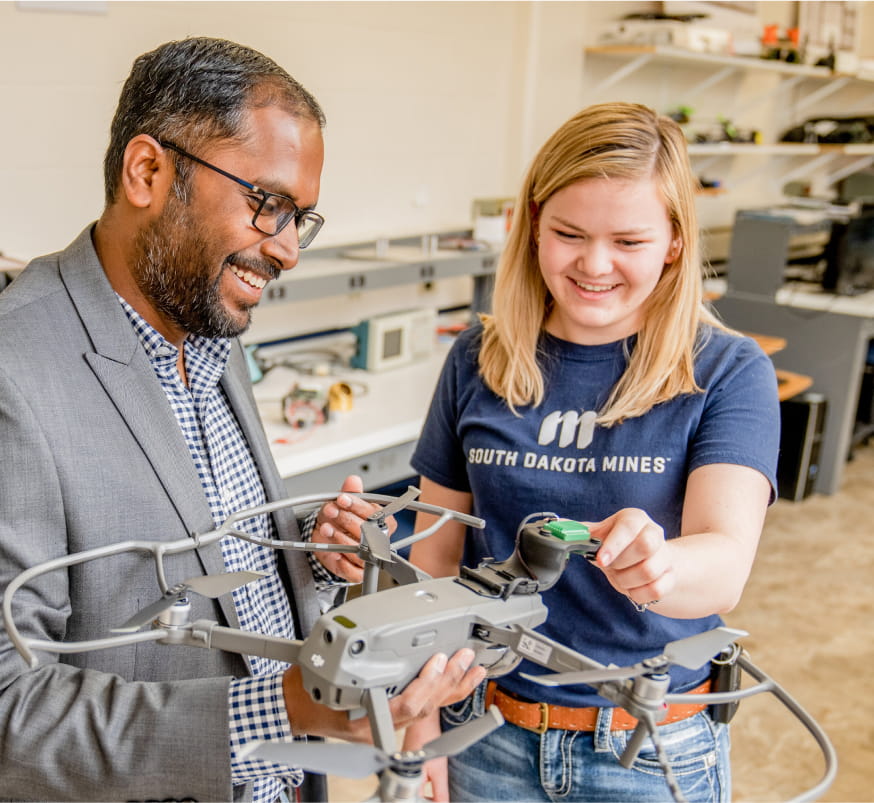 Shareable online brand guidelines
Now that South Dakota Mines had a new verbal and visual brand, they needed help enforcing it. Previous attempts at documenting the institution's brand guidelines weren't user-friendly and didn't meet the needs of everyone in the university community. To solve this issue, our team created a clear, concise digital hub that made it easy for all stakeholders to understand and implement the new brand in an appropriate manner.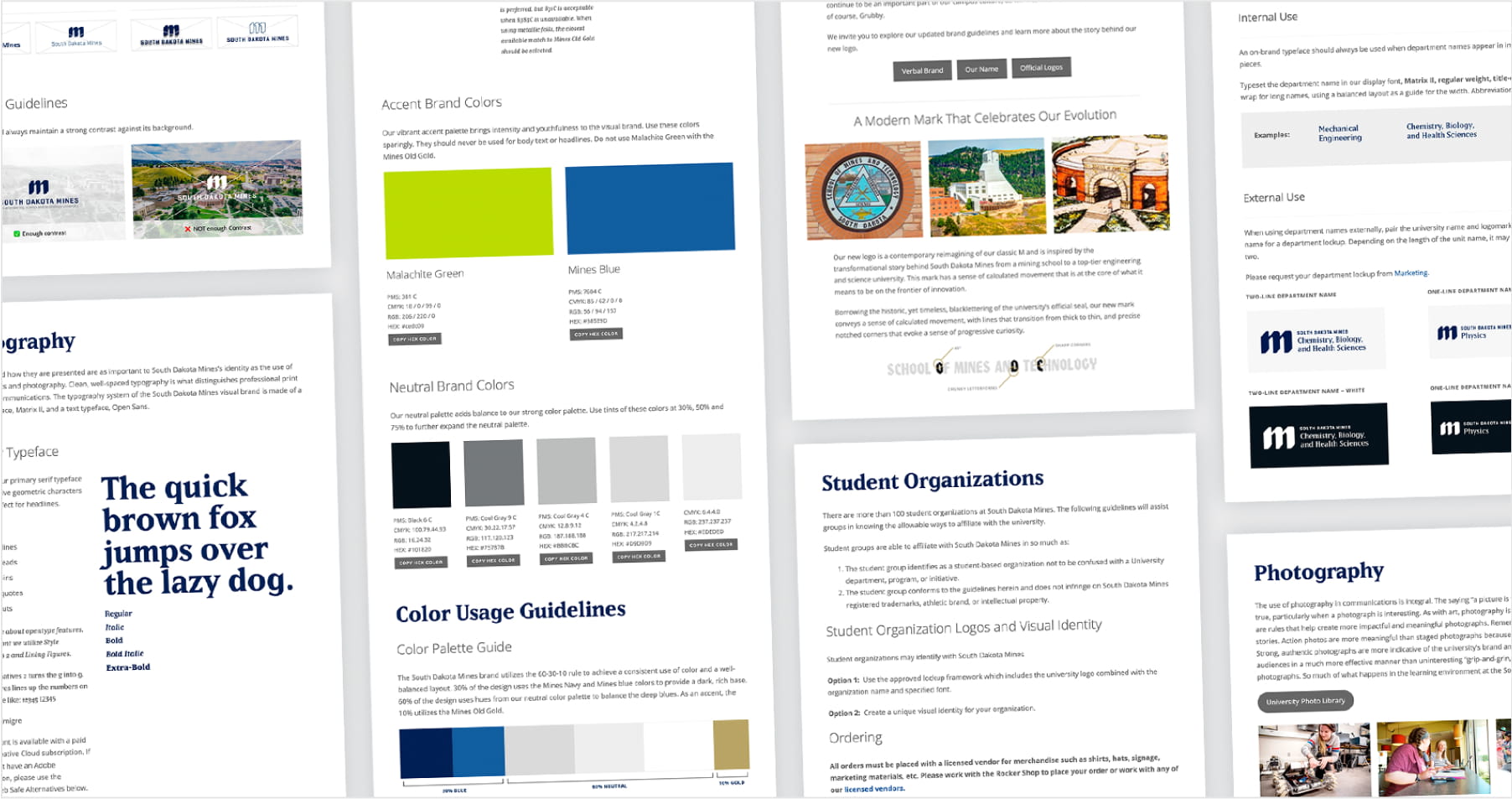 The Results
Our collaborative process with key stakeholders built consensus among current students, faculty, and alumni. The evolved brand expression garnered respect for the university's history while getting a new generation of students and faculty excited about its future.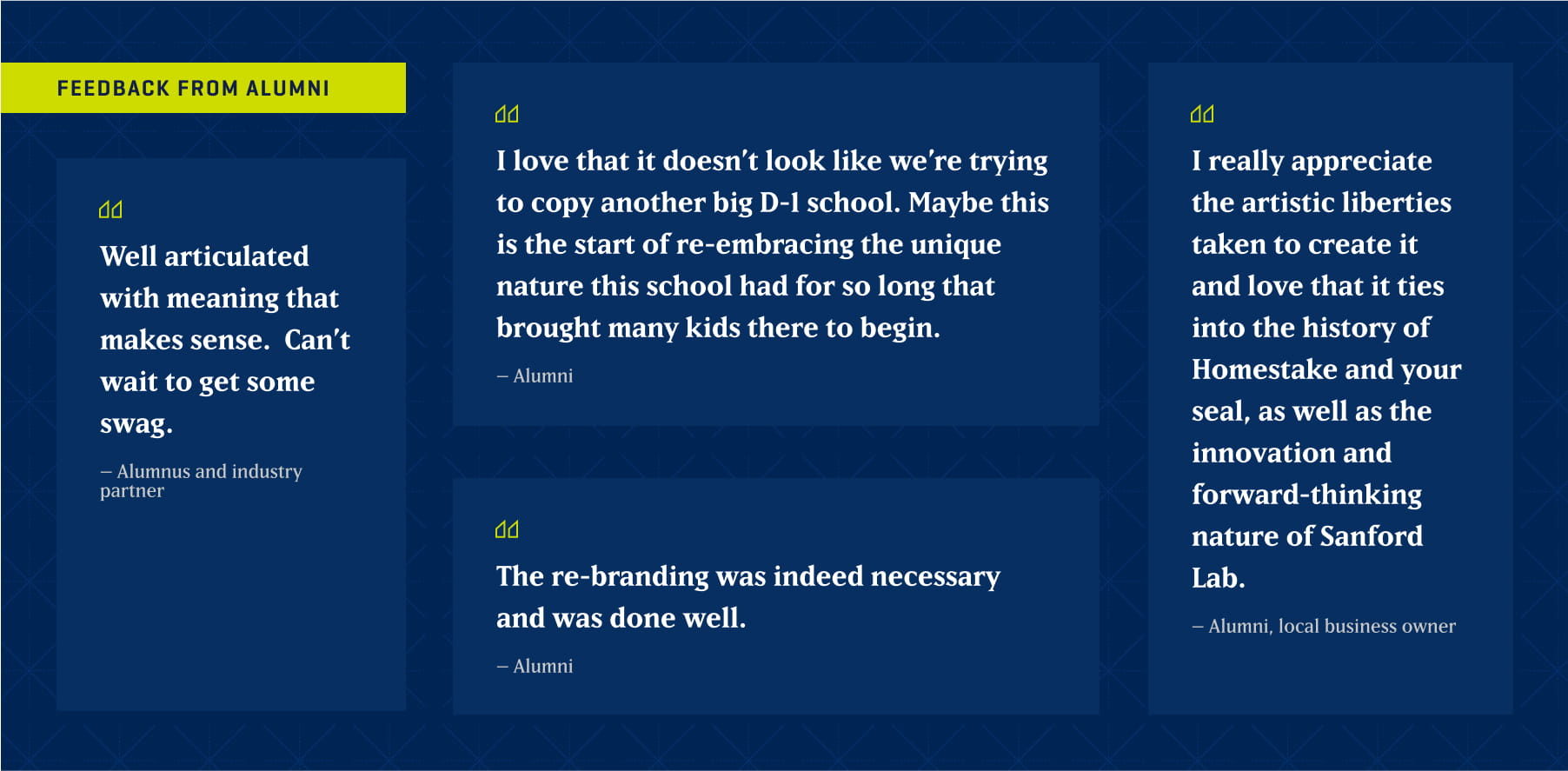 Echo Delta was a great team to work with. They were available, responsive, and collaborative. It truly was a partnership. Their discovery process was very thorough, and we appreciated the time they took to really listen and ask questions. Our stakeholders felt they were heard, and that Echo Delta accurately captured the essence of who we are.
Ann Brentlinger
Director of Marketing & Communications
South Dakota Mines