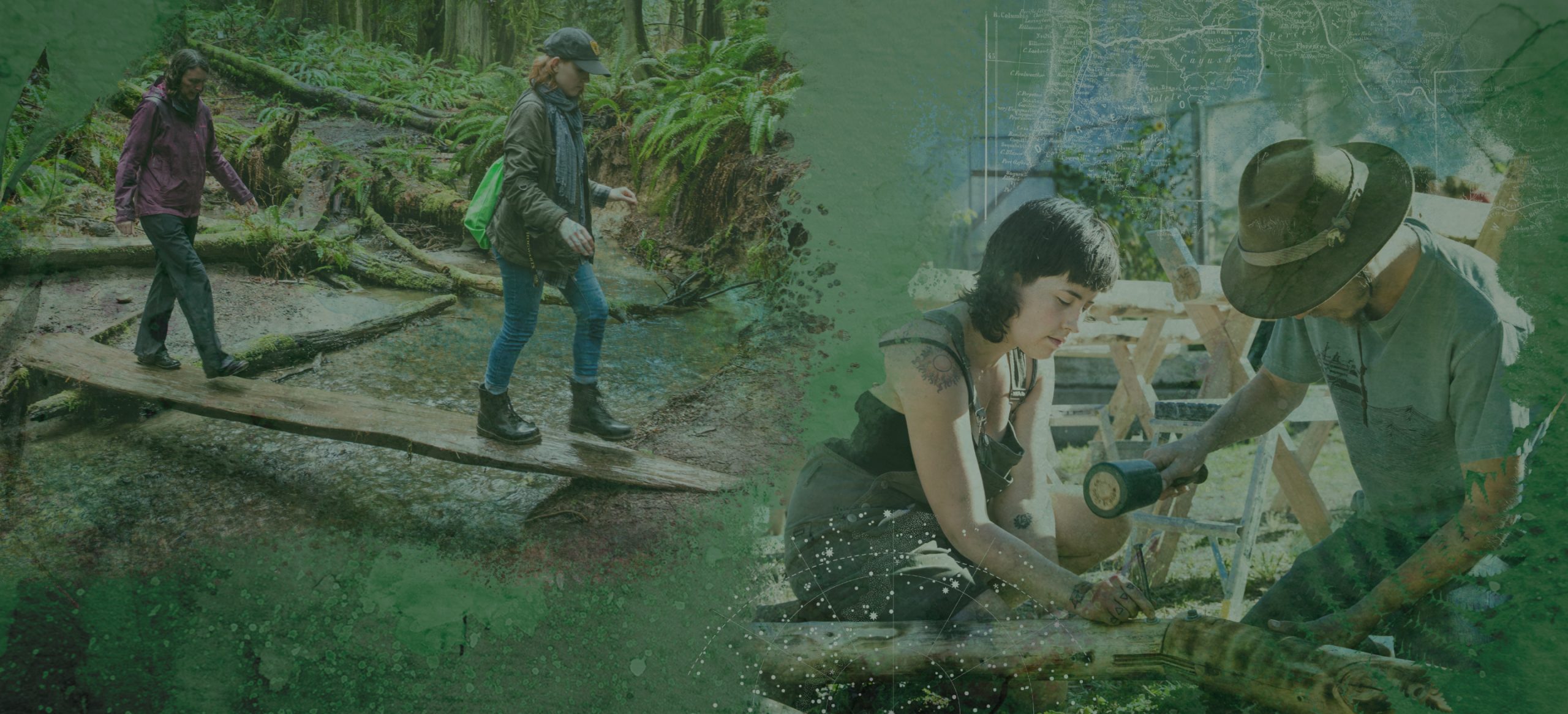 Evergreen State College
An Unconventional School Connects With a New Generation of Students
The Evergreen State College is a liberal arts college located in Olympia, Washington. Over the years, the school's unorthodox approach to education had become something of a double-edged sword: attractive to the right students, but challenging to market to those looking for a more traditional experience.
As a result, Evergreen was struggling with enrollment, a problem compounded by a lack of strategy and structure in its existing email marketing efforts. To correct this, it contracted Echo Delta to create a new inbound marketing program that would support the institution's recruitment and retention efforts moving forward.
The Challenge
Help Evergreen roll out its new marketing automation platform and make the most of its personalization and dynamic content features.
Convey the value of Evergreen's unconventional academic offering and campus culture to prospective students.
Show Evergreen how to apply its brand guidelines in email, landing pages, and digital advertising.
The Research
In our experience, nothing beats being on campus to really get a feel for an institution. But with COVID-19 popping up just as we started our engagement, that simply wasn't possible. Instead, we pivoted to learning as much about the campus experience as we could via a virtual tour. We also had the opportunity to conduct live video interviews with Evergreen faculty, students, staff and alumni.
What we learned:
Independent learners, such as Montessori or homeschool students, fare well in Evergreen's open-ended academic environment.
The college is also a good fit for academically talented students who feel stifled by the constraints of traditional educational systems.
Adult and LGBTQ+ students are heavily represented within the Evergreen community.
Evergreen prepares students especially well for the rigors of graduate school.
Evergreen's highest level of engagement comes from students who are motivated by the process of learning itself, as opposed to those who see college as a means of achieving a finite goal.
The college's unspoiled natural setting in the Pacific Northwest is a strong selling point.
Evergreen's commitment to diversity and inclusion is a valuable asset that should be clearly communicated to prospective students.
The Strategy
Demystify the unconventional offerings and make it easier for new students to understand what Evergreen has to offer — all while embracing college's quirky personality.
The Tactics
ENROLLMENT CAMPAIGN DEVELOPMENT
Building on Evergreen's existing brand guidelines, we created a unifying tagline and visual style to be used across all campaign touchpoints, be they executed by Echo Delta or by Evergreen's in-house team. Additionally, we identified key messaging points and UVPs for all target audiences and used them to develop a brand voice for the campaign.
MARKETING AUTOMATION STRATEGY
While our creative team envisioned Evergreen's new enrollment campaign, our marketing automation strategists mapped out the entire student journey and determined how data should flow between Evergreen's existing Radius CRM and the new Hubspot marketing automation platform the school had purchased. Then, we identified key messaging for each stage of the student journey. We also created a content calendar of emails and a series of landing pages with messaging tailored to different audiences and funnel stages.
EMAIL COMMUNICATION FLOW
Beyond communicating important admissions deadlines, we aimed to express a fuller picture of the Evergreen experience. The emails we created featured a conversational tone that put Evergreen's quirkiness front and center, while showcasing the unique look and feel of the college's overarching enrollment campaign. We also developed a comprehensive messaging plan with topics and calls to action carefully tailored to each stage of the enrollment funnel.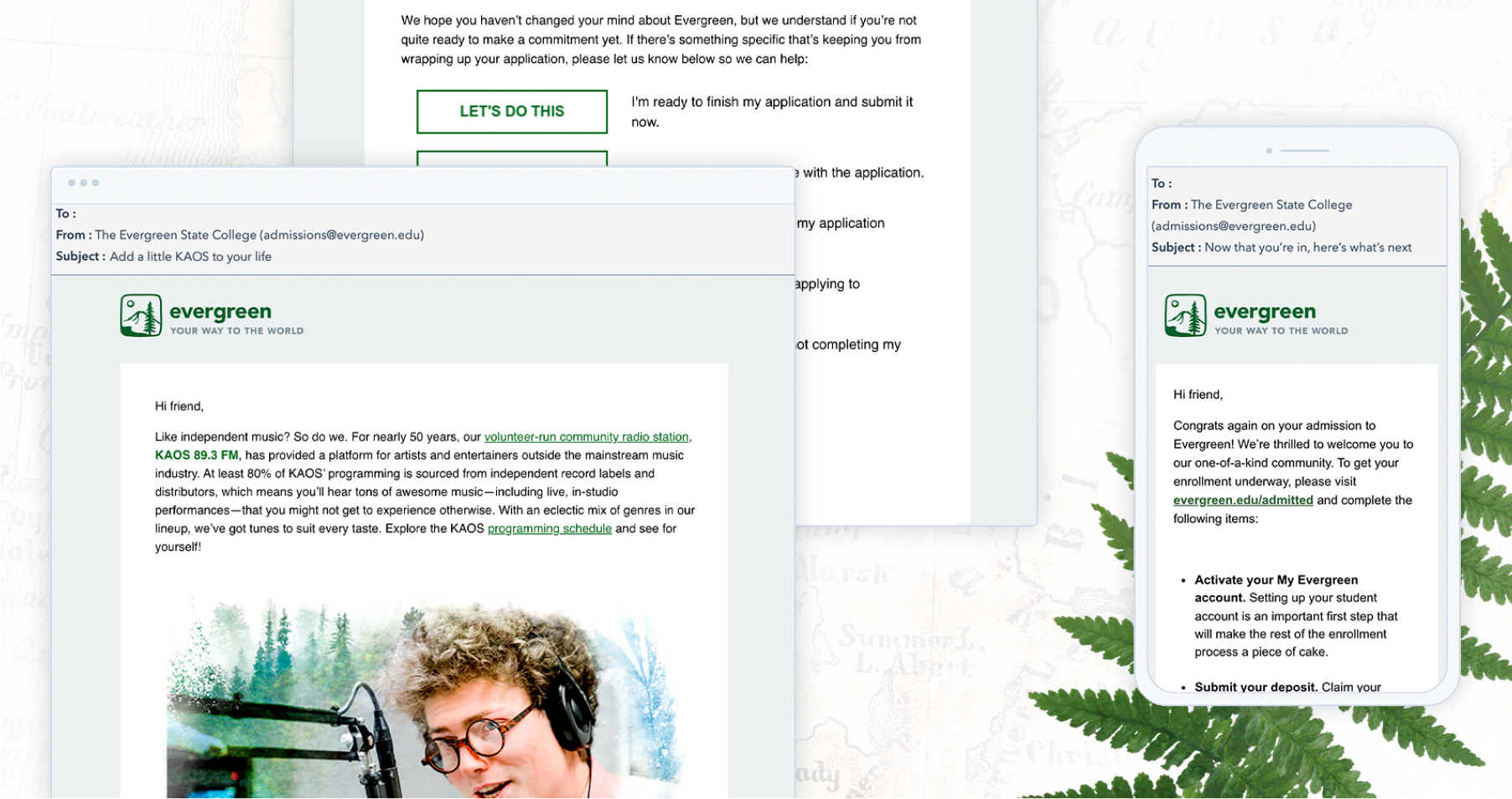 LANDING PAGES
We also designed, developed and created copy for a series of landing pages. In keeping with the client's needs, these landing pages were engineered to be fully responsive and functional across different browsers and devices. We also made sure the pages' RFI forms were integrated with Radius, Evergreen's customer management system.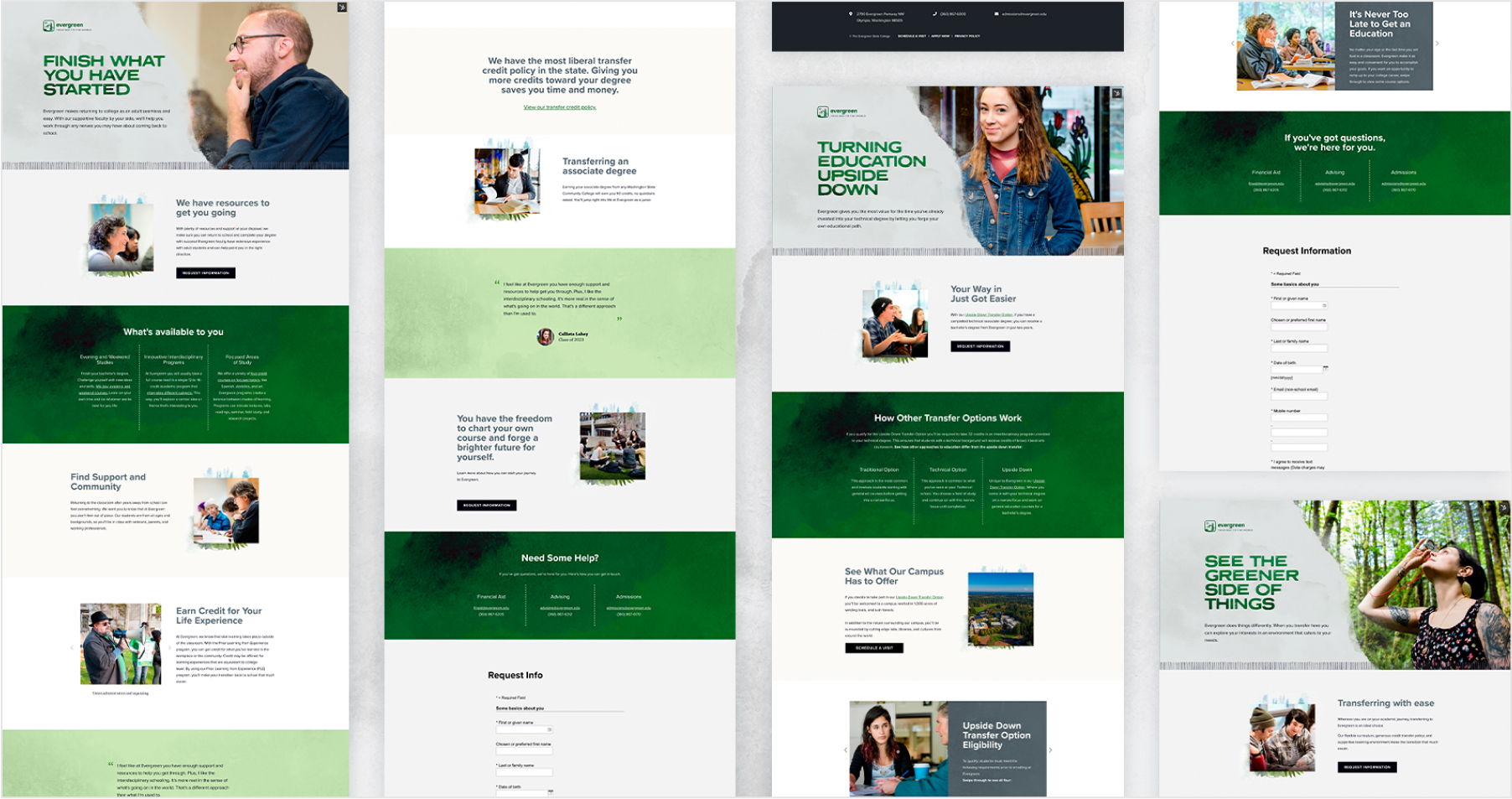 The Result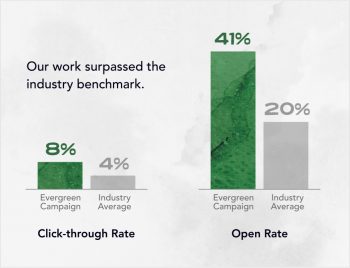 The rollout of the marketing automation platform with the loaded custom content we created for Evergreen surpassed industry benchmarks and vastly outperformed any historical emails the college had developed and sent on its own behalf prior to its engagement.