Estimated Reading Time:
4
minutes
We don't have many fears at Echo Delta, but one thing that frightens us is recycling ideas. Our phobia is a constant push to bring fresh perspective and innovative ideas to our clients and one way that is possible is through inspiration from our peers.
Late last week, we hit the road for Columbus, Georgia – one of the most beautiful cities in the south – for the annual Creative South conference. We spent a few days surrounded by other creative-doers while we recharged our creative batteries, gained perspective on our role as designers and to get inspired.
After four days in an incubated utopia with harmonious creatives, we've gotten back to the real world and we've put together a list of our top five takeaways from Creative South 2018.
1. Take care of yourself
One of the most resounding messages from the speakers was the message of taking care of yourself – especially mental health. As creative problem solvers we're trained to disrupt norms, and the creativity is a source of vulnerability that can sometimes be exhausting both mentally and physically.
"There is no cure for self worth … anxieties are irrational … don't suffer alone" -Tara Victoria
We heard from Tara Victoria and Brad Weaver from The Shore about the conversation of mental health in the creative industry. Although the topic is sensitive, it is incredible that they're working to end the stigma that surrounds the topic of mental health. They've put together a collection of resources and are speaking at events around the country to discuss their research relating to mental health and the creative industry.
At Echo Delta we're very passionate about keeping things in perspective and we strive to keep our promises and our sanity. After all, "one life to live" is one of our core values!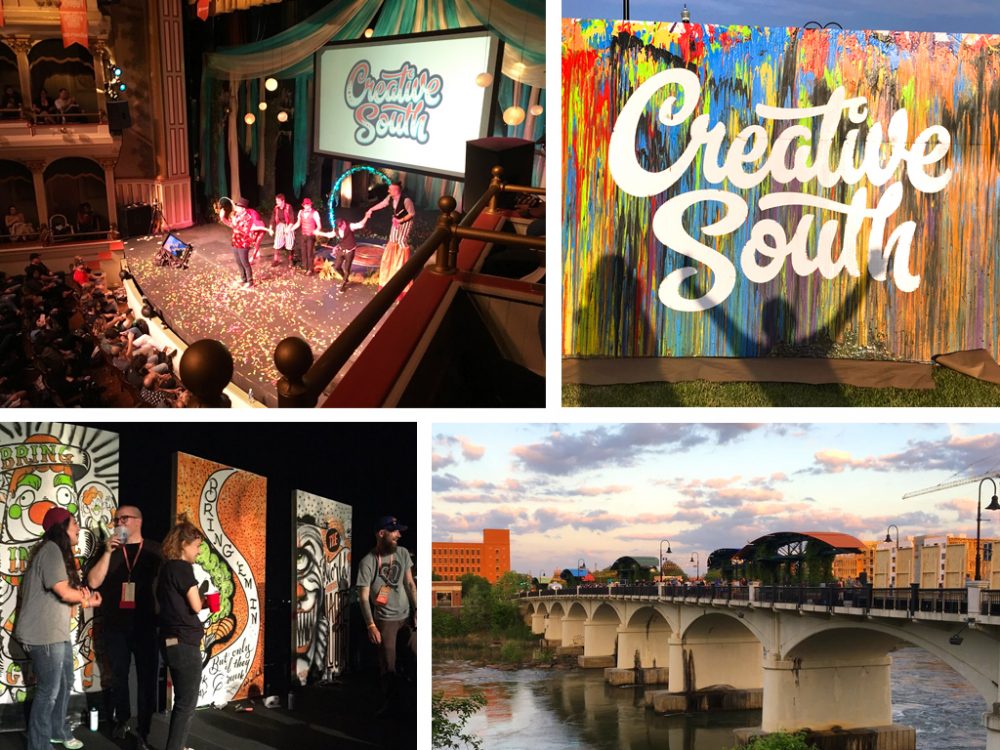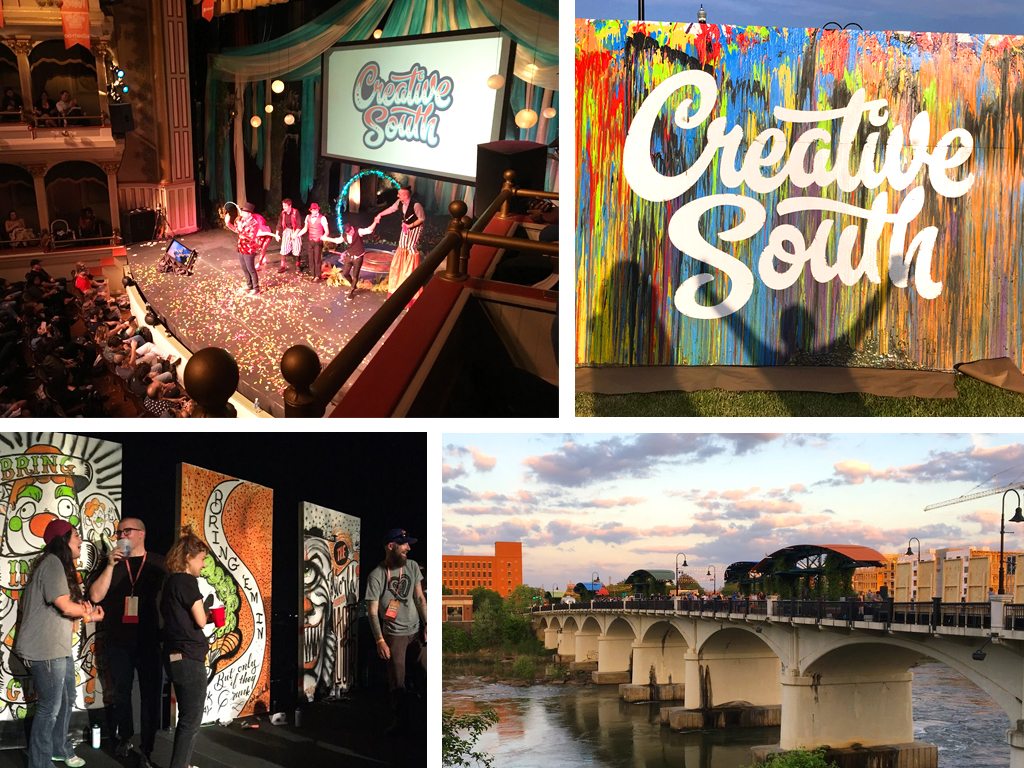 2. Blaze your own path
Another major theme throughout the conference was individuality. We all have vastly different paths in life. Several of the speakers mentioned the rabbit trails they tried before finding their own success. It's okay – and at this conference, encouraged – to have no idea what you're doing sometimes. Try it anyway.
Don't let your childlike "true self" get suppressed by the "norms" or fear. When you were a kid, what did you tell people you wanted to do? Was it out of the ordinary? Embrace your originality by recognizing that your path doesn't look the same as anyone else's.
Our own strengths and values eventually reveal what success means to us. Jordan Schiller from Real Thread encouraged us to take 30 minutes to answer these questions on our skills and values to enlighten our journey.
"Go to the furthest edge" – Dustin Lee
We're here to push the edges, so get comfortable being far from the "center." Variety is good. If we were all the same, we could not create harmony when we work together.
3. Create small systems to build a big impact
One of the greatest pieces of advice came from Dustin Lee of Retro Supply Co. In his talk he shared the "choose your own adventure" story of his own life and how he was able to invest small amounts in his fledgling business to make a huge return.
"Everyone believes that at a certain point in our lives, we lose control of what's happening to us, and our lives become controlled by fate. That's the world's greatest lie." – Paulo Coelho
He gave us some solid advice that sets the stage for doing things that we might have felt we were otherwise incapable of doing. Dustin suggests that creating a small system, like setting aside a specific amount of time to a task, can help you achieve a long-term goal. If you're looking to tackle a new project, go back to school or start a new business, you can achieve those goals more successfully over time simply by starting small.
4. Use inspiration as fuel; not a means of measurement
Here's one point that Tara Victoria and Brad Weaver made that we highlighted, bolded and underlined several times: Kill the Imposter Syndrome! If the passion drove you there, you belong. Social media can be great, but too much browsing and scrolling can make you feel like you'll never be on the same level, and that's no longer inspiration.
Don't compare your bloopers to someone else's highlights. – Tara Victoria
Instead, take note of the sources that fire you up. Inspiration can be in old things as well as new (more on that in the next point) … Read books! Travel! Sign yourself up for a design conference!
5. Know the trajectory; understand trends
The nature of our work makes it possible for us to be on the cutting edge of societal trends. We're constantly looking for new ways to push our design, communication, marketing and web development work.
Bill Gardner, founder of LogoLounge, has been following logo design trends for 15 years, and over the years he's been documenting his findings on his website. These annual reports serve as a way to recognize new directions in design and document them for a better understanding of where design is heading in real-time.
Bill's talk serves as a reminder for us to analyze existing trends and experiment to find new directions. His advice to us? Don't simply copy what is being done to be on trend. Look at the changes over the years to determine a direction yet unexplored, and begin to eliminate remaining evidence of earlier trends while doing it.
—
We're both grateful to the welcoming community at Creative South and we highly recommend attending to our fellow creatives. Now we're ready to get back to work with a renewed enthusiasm, longer bucket lists and a bit more hutzpah to keep our passions burning until we head back next year!