Estimated Reading Time:
3
minutes
It's not what you say or do. It's how you make them feel.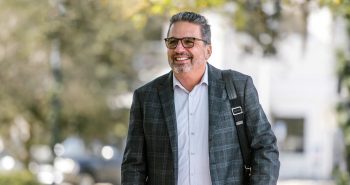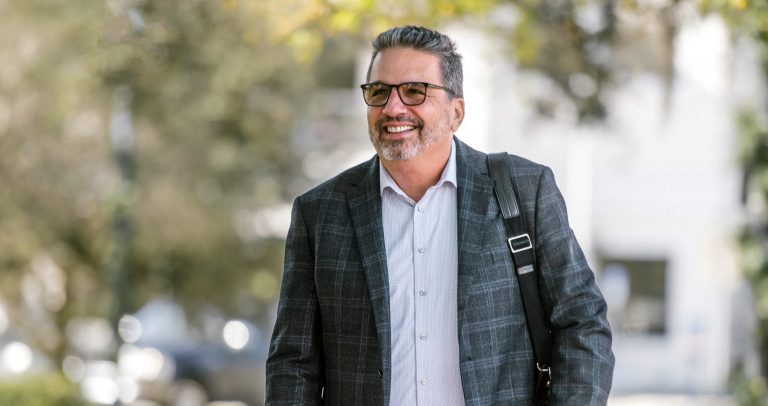 We are thrilled to announce that Jeff Kallay, known nationwide for his pioneering work as a campus visit experience consultant, has joined our team as Senior Vice President of Enrollment Consulting. With nearly two decades of experience as a campus visit consultant, Jeff previously worked for Render Experiences (acquired by RNL) and TargetX.
He is known for his approach based on the experience economy, inspired by organizations like Walt Disney World that create engaging experiences for their visitors. "It's not what you say or do but how you make them feel," Jeff says. He helps colleges understand the unique generational differences between students and their parents and the implications for campus visits and student recruitment.
To help introduce Jeff to our clients and agency partners, we asked him a few questions about his new role, the importance of campus visits and what advice he offers to colleges that want to improve their campus visit experience.
In a time when so much is digital and virtual, why are campus visits an important part of a school's marketing program?
Campus visits are still the top influencer of college enrollment decisions. I've asked tens of thousands of students why they chose their school, and the overwhelming response is that they visited the campus and it felt right.
For many students, the pandemic showed them that they don't want to attend school sitting in their kitchen. They want to be part of a campus community and a culture. The place and the experience matter. It's the 80% outside the classroom that families want to know about.
What are some of the common mistakes schools make with their campus tours?
Schools sometimes think I'm going to ask them to build a Disney monorail on their campus, when it's really about fixing what you have. The typical admissions office, for example, looks like a doctor's office. They should look and feel more like an Apple store or a coffee house. You can offer the greatest education on earth, but if the lawn isn't mowed or the building is in disarray, you're leaving a bad impression. From parking to restrooms, the basics are critical: How do students and their parents feel the moment they step on our campus?
What can schools learn from organizations like Disney?
In a way, higher ed has been in the experience economy before Disney, Starbucks and others. Students have long viewed the college campus as a place to go for the experience. To a high school senior, college is a place where I'm going so I can meet new people, be entertained, go to football games, eat in the dining hall … Oh and, by the way, I'm going to get an education while I'm there.
Colleges have an opportunity to borrow a page from Walt Disney World when designing their campus visit experiences. Disney effectively engages the senses as part of the positive experience for their guests — focusing on what people see, hear and smell. 86% of emotional engagement is based on smell alone, which is important to remember for campus tours.
How can campus visits appeal to both students and their parents at the same time?
This is an area where schools tend to struggle because you have two very different audiences: Gen X parents and Gen Z students. I often say that Gen X parents are like lawnmowers. They hover over their children, and they're ready to mow over anything in their way. Today's parents are highly involved in their child's decision on where to go to school. It's very much a co-purchasing unit. For this reason, we train tour guides to ask students – at the beginning of the tour – who they brought with them and to introduce their parents.
Gen X parents are often skeptical of institutions, and they're very much concerned about campus safety. They ask lots of questions. Gen Z students, on the other hand, have been raised on screens and often say very little during a tour. We take all of this into account when designing the campus tour experience.
What are you most excited about in your new role with Echo Delta?
I'm excited about what we can do for our higher ed clients. My strength, developed over many years in this industry, is helping higher ed institutions build their brand. Echo Delta's team has the depth of marketing and branding services that colleges need in today's highly competitive environment of student recruitment. Working together, we can help schools update and integrate their campus visit experience into their overall marketing and recruitment programs. We can help them turn an average campus tour into a positive, memorable experience that truly connects with best-fit students and their parents.